Home
/
Academics
/
Admissions
---
---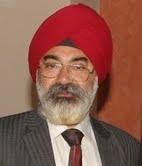 Dr. H. S. Chawla
The Coordinator (Admission)

G.B. Pant University of Agriculture and Technology

Pantnagar - 263145

Uttaranchal

India

Phones:+91-5944-233407 (Admission Cell), +91-5944-233640 (Registrar Office)

Fax:+91-5944-233473

E-mails: registrar[at]gbpuat[dot]ernet
[dot]in, registrar_pantversity[at]
rediffinail.com
---
THE INFORMATION INDICATED HEREIN ONLY FOR GENERAL GUIDANCE AND COULD BE MODIFIED/CHANGED FROM TIME TO TIME BY THE ACADEMIC COUNCIL/ BOARD OF MANAGEMENT OF THE UNIVERSITY.
IF ANY DOCUMENT SUBMITTED BY THE CANDIDATE IS FOUND TO BE FALSE AT ANY STAGE DURING HIS STAY IN THE UNIVERSITY, HIS ADMISSION WILL BE CANCELLED.
All admissions in the University shall be made strictly on merit as determined on the basis of marks obtained by the candidates in the Competitive Entrance Examination to be conducted by the University, except the following:
Admissions to B.Tech. Programmes shall be made by the University on the basis of merit of Joint Examination conducted by CBSE, New Delhi.
Admissions to Master's programme in Molecular Biology and Biotechnology shall be made through the entrance examination conducted by J.N.U., New Delhi. For application forms and other details candidates may contact J.N.U., New Delhi.
Admission to Masters' programmes in MBA/ MBA (Agribusiness) shall be made through CMAT score and Group Discussion and an Interview conducted by the University.
In M.Tech. programmes, admission shall be made first based on the qualified GATE qualifying marks in the subject (Major) in which admission is sought. Vacant seats shall be filled based on OGPA/percentage (%) of marks of B.Tech. The candidate should have secured at least an OGPA of not less than 6.000/10.000 or 3.000/5.000 or 55% marks in aggregate in case of the Institutions/ Universities where these scales are not applicable in the Bachelor's degree. However, admission towards seats for Other State candidates in M.Tech. Agricultural Engineering majors shall be made through Entrance Examination conducted by ICAR. In case, domicile candidates of Uttarakhand are not available for the sanctioned seats, the same shall be filled from amongst candidates of Other States.
Admissions to MCA programme shall be made on the basis of separate Entrance Examination to be conducted by the University. In case a candidate wants to appear for other Masters' programmes in addition to MCA, he/she has to fill separate application form.
Candidates other than Bonafide residents of Uttarakhand are not eligible to seek admission directly to the Undergraduate and Masters' degree programmes in the University. However, they can apply to the Indian Council of Agricultural Research, New Delhi/Veterinary Council of India, New Delhi. They will have to submit a separate application as and when called by ICAR/VCI, New Delhi and take All India Competitive Examinations and attend counselling at New Delhi for seat allotment. For details the candidates may contact; The Assistant Director General (HRD), Indian Council of Agricultural Research, Krishi Anusandhana Bhavan, Pusa, New Delhi-110 012 and The Controller of Examination, Veterinary Council of India, 'A' Wing, 2nd Floor, August Kranti Bhawan, Bhikaji Cama Place, New Delhi-110 066.
Admission to College of Technology
Admission to College of Technology is made through Joint Entrance Examination, JEE (Main)conducted by Central Board of Secondary Education (CBSE) and subsequent counselling by Uttarakhand Technical University (UTU), Dehradun.
Admission to College of Technology in MCA Programme in made through Entrance Exam Conducted by Admission Committee of the University.
Admission to other colleges of the university
Admission to other colleges of the university are made based on the Competitive Entrance Examination. The details are publicized through advertisement in the newspapers and the university website. The admission notice and prospectus can be accessed through the links given below.
Admission to MBA Programme
---