Home
/
Colleges
/
College of Basic Sciences And Humanities
/
Department of Biochemistry
/
Profile
---
Department of Biochemistry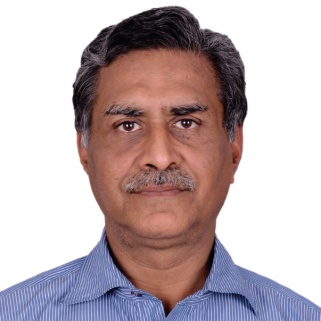 Dr. Sanjeev Agrawal
| | |
| --- | --- |
| DESIGNATION: | Professor & Head |
| QUALIFICATION: | MSc, Ph.D.Post doc (USA) Biochemistry |
| SPECIALISATION: | Biochemistry |
| EMAIL: | sanjeevagrawal14[at]rediffmail[dot]com |
| CONTACT NO.: | 05944-233310 (O), 09457087642 (M) |
---
Research areas/Areas of interest
Enzymology, Seed spices quality, Secondary metabolites
Research Projects
A GBPIHED sponsored project entitled," Enhanced withanolides production in root cultures including transgenic roots in Withania somnifera (Ashwagandha) under macro/micro environment of rhizogenesis." (2014-2017)
Selected Research Publications
Singh, Manali., Shah, Pallavi., Punetha, Himanshu., Gaur, A.K., Kumar, Anil. and Agrawal, Sanjeev.(2017) Isolation and Quantification of a Potent Anti Cancerous Compound, Withaferian A from the aerial parts of Withania somnifera (Ashwagandha). Advance in Plant Sciences.30 (II) 231-235, 2017.


Datta Ankita, Jain Garima, Avashti Himanshu, Singh Manali and Agrawal Sanjeev. (2017) Molecular Docking of withanolides from Withania Somnifera Against Vimentin Protein. Indian Res.J. Genet. & Biotech. 9(4) 609-612 November: (2017).


Kumar Amresh, Vasmatkar Pashupat, Baral Pratibha, Agrawal Sanjeev and Mishra Ashutosh. (2017) Immunomodulatory and Growth Promoting Effect of Dietary Fenugreek Seeds in Fingerlings of Common Carp (Cyprinus carpio Lin.). Fishery Technology 54 (2017: 170-175).


Pandey Raj Kumar, Bisht Seema, Agrawal Sanjeev, Tewari Salil and Tewari Lakshmi.(2017) Role of lignolytic fungal enzymes in removal of industrially important carcinogenic dyes. International Journal of Basic and Applied Agricultural Research [Vol.15 (1,2)]


Pant Ch. Naveen, Joshi Karishma, Kumar Manoj, Singh J.P. and Agrawal Sanjeev. (2017) Evaluation of in vitro antioxidant property and photochemical content in different fenugreek (Trigonella foenum grecum. L) genotypes. Annals of Phytomedicine 6(2:) 1-11


Dwivedi H., D. Singh, Agrawal Sanjeev. (2017) Screening of Fenugreek (Trigonella foenum graecum L.) germplasm lines for diosgenin potential. Asian Research Journal of Agriculture 4 (2).
Other Information
Nominated as Convener, BSMAC on Basic Science Group constituted by ICAR for restructuring Course curricula & Syllabi at PG level (Jan, 2008)
DST-FIST-2008 awarded to the department (Jan. 2009).
Advisor selection committee of ASRB for recruitment for ARS Scientist in Biochemistry
Edited a book on Seed Spices.
Guided 10 PhD and 14 M.Sc. students.
Developed 3 practical manuals for UG classes.
Heading the department since 2007.