Home
/
Colleges
/
College of Basic Sciences And Humanities
/
Department of Biochemistry
/
Profile
---
Department of Biochemistry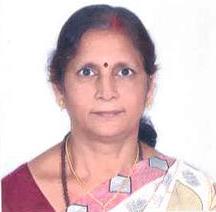 Dr. Vandana A Kumar
| | |
| --- | --- |
| DESIGNATION: | Professor |
| QUALIFICATION: | Ph.D., Biochemistry |
| SPECIALISATION: | Biochemistry |
| EMAIL: | vandanaakumar[at]gmail[dot]com, vandanaakumar[at]rediffmail[dot]com |
| CONTACT NO.: | 09410101922 (M), 05944-233310 (O) |
---
Research areas/Areas of interest
Plant Tissue Culture, Metabolite Elicitation
Selected Research Publications
Joshi Karishma, Pant Naveen Chandra, Kumar Vandana A, Kumar Atul, 2016, Antioxidant and antimicrobial activities in flowers of Gentiana kurroo Royle, a critically endangered plant from Garhwal region of Uttarakhand, India, Medicinal plant: International journal of phytochemicals and related industries, Vol. 8 (2), June 2016, 151-157 doi : 10.5958/0975-6892.2016.00008.3


Kumar V A & Kumar A, 2015, Integration of in vitro techniques in informal seed production systems of Potato in Africa. In : CAB International 2015 - Potato and Sweet potation Africa : Transforming the value chains for food and nutrition security. Ch.19 , J. Low et al eds., p.226-234.


Kumar Atul and Vandana A. Kumar, 2014, Pedagogy in higher education of Agriculture, ERPA2014 Procedia – Social and Behavioral Sciences, 152:89-93 Published by Elsevier Ltd. doi 10.1016/j.sbspro.2014.09.160


Yadav R and Kumar V A, 2011, Bioefficacy of herbicides against complex weed flora in potato crop grown through Miniplants, Ind. J. Agri. Sci., 81(4), p77-79.


Pawan K J, Kumar V A, Shah S, and Kumar A, 2009, Photoautotrophic Micropropagation For Cost Effective And Successful Clonal Multiplication Of Fruit Crops. In : Proceedings of 1st International Symposium on Biotechnology of Fruit Species, M.V. Hanke Eds., Acta Hort., Vol. 839, pp. 93-98.