Home
/
Colleges
/
College of Basic Sciences And Humanities
/
Department of Molecular Biology & Genetic Engineering
/
Profile
---
Department of Molecular Biology & Genetic Engineering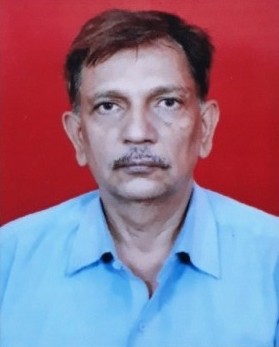 Dr. A.K. Gaur
| | |
| --- | --- |
| DESIGNATION: | Professor & Head |
| QUALIFICATION: | Ph.D. (Chemistry) |
| SPECIALISATION: | Environmental Biotechnology |
| EMAIL: | anilgaur12[at]gmail[dot]com; anilgaur123[at]rediffmail[dot]com; akgaur[at]gbpuat_cbsh[dot]ac[dot]in |
| CONTACT NO.: | 05944-233898(MBGE-Office), 05944-233374(Dean, CBSH-Office) |
---
Research areas/Areas of interest
Bioprospecting and Matabolomics
Research Projects
Completed (12)
Ongoing (01)
Selected Research Publications
Anita Kumari, Anil Kumar and Anil Kumar Gaur (2017) Histochemical and Organolyptic Analysis of Major Aroma Compound (2-acetyl-1-pyrroline) in Kalanamak Rice Landraces and Some Basmati Rice Varieties. Cell Cellular Lif Sci J. 2(2): 000112.


Anil Kumar Gaur (2017) Bioactive Secondary Metabolites Associated Genes from High Value Rare Medicinal Plants are Panacea for Metabolic Engineering. Genomics & Gene Therapy International Journal 1(1): 1-2.


Anita Kumari., Geetanjali Kannojiya, Anil Kumar and Anil Kumar Gaur (2017) Assay of Anti-Oxidative Activity of Seed Extracts Derived from Rice (Oryza sativa L) Varieties. Int.J.Curr.Microbiol.App.Sci 6(8): 2659-2666.


Gondval, M., Chaturvedi, P., & Gaur, A. K. (2016). Thidiazuron-induced high frequency establishment of callus cultures and plantlet regeneration in Aconitum balfourii Stapf.: An endangered medicinal herb of North-West Himalayas.


Sharma, E., & Gaur, A. K. (2012). Aconitum balfourii Stapf: a rare medicinal herb from Himalayan Alpine. Journal of Medicinal Plants Research, 6(22), 3810-3817.