Home
/
Colleges
/
College of Basic Sciences And Humanities
/
Department of Molecular Biology & Genetic Engineering
/
Profile
---
Department of Molecular Biology & Genetic Engineering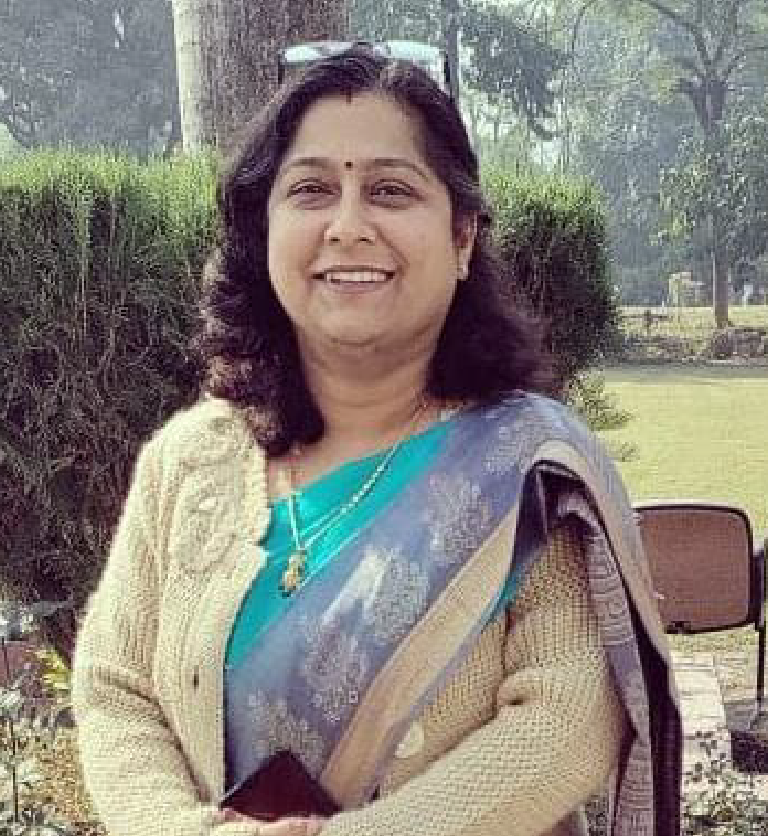 Dr. Pushpa Lohani
| | |
| --- | --- |
| DESIGNATION: | Assistant Professor |
| QUALIFICATION: | Ph.D. |
| SPECIALISATION: | Molecular Biology & Cell Biology |
| EMAIL: | pushpa[dot]lohani[at]yahoo[dot]com |
| CONTACT NO.: | 9411539749 (M) |
---
Research areas/Areas of interest
Transcriptional Regulation of Drought stress in Eleusine coracana
Research Projects
Investigating the role of Dof transcription factor in accumulation of seed storage proteins and nitrogen metabolism during grain development in finger millet
Cloning and functional validation of drought responsive genes from Eleucine coracana
Molecular Cloning and functional validation of mdar gene of Eleucine coracana for oxidative stress tolerance
Full Length cloning and in-silico analysis of Myb gene from Eleucine coracana for drought stress tolerance
Selected Research Publications
Pushpa Lohani, Ashutosh Joshi, Prachi Gaur and A K Gaur (2017) Biodiesel : Its Synthesis and Application. International Journal of Agriculture Innovations and Research, Vol 5(6), 925-928


Sarita Kumari, Shipra Sharma, Anil Kumar, Pushpa Lohani (2017) Role of abcisic acid in regulating the expression of EcMyb gene for drought stress tolerance in Eleusine coracana. Journal of Environment and Biotechnology Research Vol. 6, No. 1, Pages 137-145


Deepak Joshi , Pushpa Lohani and R.N.Ram (2017) Genetic diversity analysis of Labeo rohita (Hamilton,1822) collected from two zones of river Ganga using microsatellite DNA marker . International Journal of current Microbiology and Applied Science, 6(7) , 4139-4147.


Deepak Joshi ,R. N. Ram and Pushpa Lohani (2017) Microsatellite marker and their applications in fisheries. International Journal of Advances in Agriculture Science and Technology ,4(10) , 67-104.


Priya Jadav ,Prafull Salvi , Megha Bhatt and Pushpa Lohani (2017) Expression of EcMyb transcription factor gene under different abiotic stress conditions in Eleusine coracana. International Jouranal of Agriculture , Environment and Biotechnology (Accepted).