Home
/
Colleges
/
College of Agriculture
/
Department of Horticulture
/
Profile
---
Department of Horticulture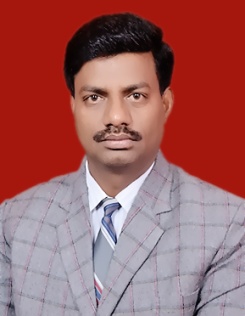 Dr. Ashok Kumar Singh
| | |
| --- | --- |
| DESIGNATION: | Professor |
| QUALIFICATION: | Ph.D. (Horticulture) |
| SPECIALISATION: | Fruit Science (Pomology) |
| EMAIL: | aksashi[at]yahoo[dot]co[dot]in |
| CONTACT NO.: | 05944-234525 (O), 9411324825 (M) |
---
Research projects
Local Programme Coordinator, ICAR- AICRP on Fruits.
Nodal Scientist, Short Duration Fruit Crops, TSP Project
Research areas/areas of interest
Standardization of Agro-techniques for fruit production, growth regulation and nutrient physiology
Selected Research Publications
Singh AK, Bora L and Pandey Y (2016) Studies on performance of promising hybrids in comparison to local commercial cultivars of mango. SKUAST J. Res., 18(2): 119-123.


Singh AK, Singh CP and Lal Shant (2015) Standardization of planting system for high density orcharding in mango (Mangifera indica L.) cv. Dashehari under Tarai region of Uttarakhand. Int. J. Basic and App. Agri. Res., 13(1): 27-30.


Singh AK, Singh CP, Lal Shant and Pratibha (2013) Effect of micronutrients and sorbitol on fruit set, yield and quality of mango cv. Dashehari. Prog. Hort., 45(1):43-48.


Singh AK, Singh CP and Chauhan Pramod (2012) Effect of pre-harvest chemical treatments and mulching on quality and marketability of Dashehari mango. Indian J. Hort., 69(4):462-466.


Singh AK, Singh CP and Pandey G (2012) Effect of high density planting systems on growth, yield and quality of mango (Mangifera india L.) cv. Dashehari. Annals of Hort., 5(2): 173-178.


Other Information
Identified 19 superior germplasms/accessions of mango with various traits, established - Hybrid Block, Medium Density & High Density Block, Germplasm Block and Fertigation Block in case of mango at Horticulture Research Center, Pantnagar. His significant contributions include standardization of technology related to-Rejuvenation of overcrowded orchards, Planting systems for HDP, Induction of flowering and fruiting, Pruning techniques & use of paclobutrazol for regular bearing and Characterization & evaluation of varieties in case of mango.
Till date operated/operating 15 projects (5 as PI, 1 as Nodal Scientist and 10 as Co PI), attended 33 seminar/symposium/workshop, organized 24 training programmes for the farmers, established 11 mother block of fruits in the nursery at farmer's field under various project.
Eighty eight (88) publications, which includes 36 research papers, 27 abstracts, 3 books, 2 booklets, 3 folders and 17 others publications.