Home
/
Colleges
/
College of Agriculture
/
Department of Horticulture
/
Profile
---
Department of Horticulture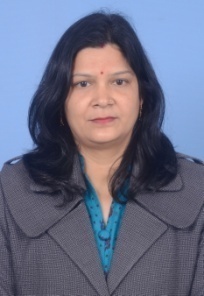 Dr. Anju Pal
| | |
| --- | --- |
| DESIGNATION: | Assistant Professor |
| QUALIFICATION: | Ph.D. (Horticulture) |
| SPECIALISATION: | Floriculture, Medicinal plant and Biotechnology |
| EMAIL: | anjupal128[at]gmail[dot]com |
| CONTACT NO.: | 9411344924 |
---
Research areas/ areas of interest
Production technology and Molecular studies of flower and medicinal crops
Selected Research Publications
Saxena, A., Pal, A. and Pal, K. 2015. Antibacterial activity of agele marmelos against human pathogenic microbial strains. World J. Pharmaceutical Res., 4: 1124-1130.


Anju pal and Ranveer singh. 2012 . Correlation and path coefficient analysis in gladiolus. Annals of Horticulture.vol.5(1):103-105.


Anju Pal, Rakesh Kumar Pathak, Krishan Pal and Tejbir Singh. 2009. Effect of falior application of nutrients on yield and quality of guava (P. guajava) fruit CV. Sardar. Progressive Research, 3(2): 89-90.


Anju Pal, Ranvir Singh and Krishan Pal.2007.Genetic variability in some Quantitative traits.Progressive Horticulture.39(2) :178-181.


Anju Pal, Santosh Kumar and Ranjan Srivastava. 2004. Effect of floral preservatives on vase life of gladiolus CV Pink Friendship. J. Ornamental Horticulture. 20(10):107-112.