Home
/
Colleges
/
College of Agriculture
/
Department of Horticulture
/
Profile
---
Department of Horticulture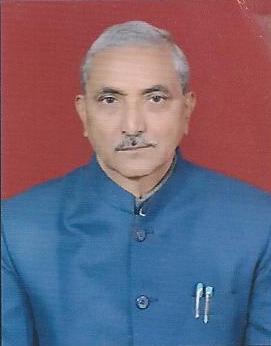 Dr. P.N. Singh
| | |
| --- | --- |
| DESIGNATION: | Professor |
| QUALIFICATION: | Ph.D. (Horticulture) |
| SPECIALISATION: | Pomology |
| EMAIL: | pnsinghraghuvanshi[at]gmail[dot]com |
| CONTACT NO.: | 9412352008 |
---
Research areas/ areas of interest
Temperate Fruits (Peach)
Selected Research Publications
Singh, S. K., Singh, P. N., Shukla, A. and Narayan, A. 2017. Effect of Pseudomonas fluorescens PBAP-27 and ferrous sulphate on phenology and yield of peach cv. Florda prince. Research on Crops, 18:1.


Chakraborty, B., Singh, P.N., Kumar, S. and Srivastava, P.C. 2014. Uptake and distribution of iron from foliar applied different iron sources in chlorotic leaves of low-chill peach cultivars. Agricultural Research, 3(4): 293-301. doi: 10.1007/s40003-014-0128-4


Chakraborty, B., Singh, P.N., Singh, A.K. and Yadav, V. 2012. Assessment of the recovery of physiological status in iron deficient low-chill peach plants with SPAD meter. Research Journal of Agricultural Sciences (An International Journal), 3(1): 156-158.


Singh, P.N., Singh, R. and Singh, R.P.1985. Changes in reproductive growth of two cultivars of lemon in relation to weather parameter and soil temperature. Haryana Journal of Horticulture, 42:


Singh, P.N., Rathore, V.S., Singh, R. and Singh, R.P. 1984. Varietal and seasonal changes in relative rate of photosynthesis in two cultivars of lemon (Citrus lemon Burm.). Indian Journal of Nuclear Agriculture and Biology, 13: 38-40.