Home
/
Colleges
/
College of Fisheries
/
Department of Aquaculture
/
Profile
---
Department of Aquaculture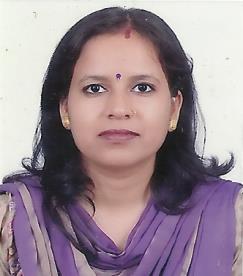 Dr. Akansha Khati
| | |
| --- | --- |
| DESIGNATION: | Assistant Professor |
| QUALIFICATION: | M.F.Sc., Ph.D. |
| SPECIALISATION: | Aquaculture |
| EMAIL: | akanshakhati[at]gmail[dot]com |
| CONTACT NO.: | 8650602200 (M) |
---
Research Area/ Area of Interest
Aquaculture, Nutrition, Biotechnology
Selected Research Publications
Mehta,K.S., Khati Akansha, Danish Mohd, Singh V.K. and Bisht H.C.S. 2016. Development of carp fish culture practice under different stocking densities in mid hills of Uttarakhand, India. Journal of Applied and Natural Science. 8(2): 812-816.


Khati A., Danish M., Mehta K. S. and Pandey N. N. 2015. Estimation of growth parameters in fingerlings of Labeo rohita (Hamilton, 1822) fed with exogenous nutrizyme in Tarai region of Uttarakhand, India. African Journal of Agricultural Research. 10(30):3000-3007


Kumar, A., Bisht, A., Ram, R. N. and Kumar Pankaj. 2014. Farmers Innovation for increasing livelihood from vegetable cultivation in fish pond bed during lean season. J. Exp. Zool. India. 17(1): 171-173.


Bisht, A., Singh, U. P. and Pandey, N. N. 2014. Comparative study of seasonal variation in bacterial flora concomitant with farm raised fingerlings of Cyprinus carpio at tarai region of Uttarakhand. J. Environ. Biol. 35(2): 363-367.


Bisht, A., Singh, U.P. and Pandey, N.N.2012. Use of Bacillus subtilis, a potent probiotic for enhancing growth in fingerlings of Common carp (Cyprinus carpio L.) Indian J. Fish. 59(3):103-108.