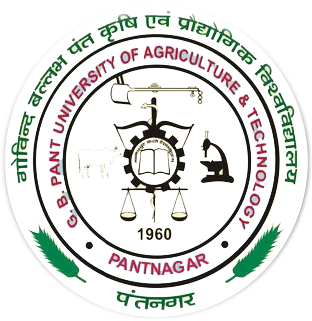 GOVIND BALLABH PANT UNIVERSITY OF AGRICULTURE & TECHNOLOGY
गोविन्द बल्लभ पंत कृषि एवं प्रौद्योगिक विश्वविद्यालय
Home
/
Colleges
/
College of Technology
/
Department of Computer Engineering
---

Profile
Dr. H.C. Sharma

Head,

Department of Computer Engineering,

College of Technology




Contacts

Phone: ---

Email: ----
About Us
Degrees Offered
The Courses are as follows :
B.Tech.
M.Tech.
Departmental Facilities: Following are the facilities in the department
Main System & server Lab
Software Laboratory
Computer Network & Data Communication Lab
Internet & Web Technology Lab
Graphics & Multimedia Lab
Cisco Lab
Office Automation Lab
Microprocessor Laboratory
Digital Logic Laboratory
Software Engg. Laboratory
Information Technology Laboratory
Open Source Lab
Computer Center
Computer Architecture Lab
DBMS & Knowledge & Data Engg. Lab
Few Accomplishments
Students Working in top computer firms like Apple, Microsoft, IBM, Adobe, HCL, Cisco, TCS, etc.
Research facilities including Blade server, workstations, all-in-one Pc's, Independent work space for PG students
Faculty published paper in reputed journals like springer, wiley etc.
Alumini include IAS, Directors and Key position holders in India & Abroad
Ongoing student projects in the area of WSNs, Image processing and Energy
Ongoing AICTE MODROB project on unified communication and cyber security Lab
Top AIEEE merit rankers and school toppers opted the branch in last counseling
---
Disclaimer: The facts published on this website are for immediate information only and no legal claim can be made for any damage caused by using the content of this site. The G.B. Pant University of Agriculture and Technology reserves the right to change the information published on this site at any point of time without prior or further notification.
For best view, kindly use Google Chrome version 35+, Firefox version 31+, IE version 10+, Safari 7+