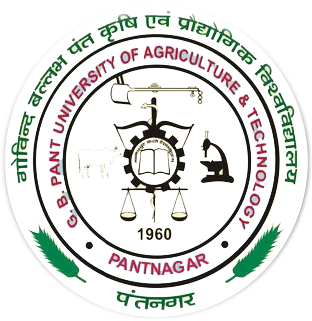 GOVIND BALLABH PANT UNIVERSITY OF AGRICULTURE & TECHNOLOGY
गोविन्द बल्लभ पंत कृषि एवं प्रौद्योगिक विश्वविद्यालय
Home
/
Colleges
/
College of Technology
/
Department of Information Technology
---
ABOUT US

FACULTY

PG STUDENT DETAILS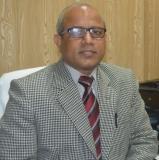 Profile
Dr. H.L. Mandoria

Head,

Department of Information Technology,

College of Technology




Contacts

Phone: 7900410111

Email: drmandoria[at]gmail[dot]com
About Us
Degrees Offered
The Courses are as follows :
B.Tech.
M.Tech.
MCA
Departmental Facilities: Following are the facilities in the department
Apple Lab
Operating System Lab
Artificial Intelligence Lab
Open Source Lab
Internet and Web Technology Lab
Student Name
Advisor
Topic
M.Tech.
Ms. Hemani
Dr. H. L. Mandoria
Evaluation and Implementation of RSA and Diffie- Hellman Algorithms for Image Watermarking
Mr. Ashwani K. Yadav
Dr. H. L. Mandoria
Analysis of Scheduling Algorithms in Cloud computing
Ms. Payal Chhabra
Dr. H. L. Mandoria
Enhancement of a Fault Tolerant System by using Checkpointing Algorithm in Mobile Agent System
Ms. Samridhi Singh
Dr. H. L. Mandoria
Simulation of Color and Textural Based Method for Image Encryption in Image Processing
Ms. Prachi Chauhan
Dr. H. L. Mandoria
Study and Analyze Detection and Isolation of Sybil attack in Vehicular Ad- Hoc Network (VANET)
Ms. Shreela Pareek
Dr. H. L. Mandoria
Fast Retrieval of Images in Secured Content Based Image Retrieval System
Mr. Deepak Singh Rawat
Mr. Rajesh Shyam Singh
Analysis of Fraudulent in Graph Database for Identification and Prevention
Mr. Kapil Giri
Mr. Binay Kumar Pandey
Fetching of Texture from Image Using enhanced Morphological Component Analysis
M.C.A.
Ms. Reema Sharma
Dr. H. L. Mandoria
Test Generator
Ms. Akansha Upadhyay
Dr. H. L. Mandoria
Organic Food Store
Ms. Supreet Bajaj
Dr. H. L. Mandoria
Online Grocery Store
Mr. Manish Dhyani
Dr. H. L. Mandoria
Conceptpedia Learning Platform
Mr. Rajendra Singh Bisht
Mr. Sanjay Joshi
Teacher's Resources Kit (TRK)
---
Disclaimer: The facts published on this website are for immediate information only and no legal claim can be made for any damage caused by using the content of this site. The G.B. Pant University of Agriculture and Technology reserves the right to change the information published on this site at any point of time without prior or further notification.
For best view, kindly use Google Chrome version 35+, Firefox version 31+, IE version 10+, Safari 7+