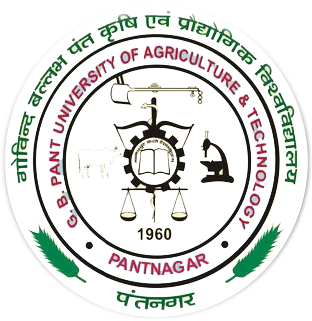 GOVIND BALLABH PANT UNIVERSITY OF AGRICULTURE & TECHNOLOGY
गोविन्द बल्लभ पंत कृषि एवं प्रौद्योगिक विश्वविद्यालय
Home
/
Colleges
/
College of Veterinary and Animal Sciences
/
Department of Animal Nutrition
---
ABOUT US

ACADEMICS

FACULTY

ACHIEVEMENTS

PG STUDENTS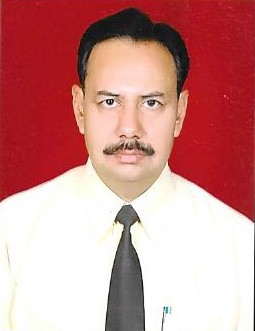 Profile
Dr. Anil Kumar

Head,

Department of Animal Nutrition,

College of Veterinary and Animal Sciences




Contacts

Phone: 9411195445

Email: anil701k[at]gmail[dot]com
vnnhead[at]gmail[dot]com
About Us
Departmental Facility
Kjeldhal Digestion unit
Soxhlet extraction unit
Crude fibre extraction unit
Electronic balance
Hot air oven
Muffle furnace
Kjeldhal distillation unit
Water distillation unit
Double beam spectrophotometer
Hot plate
Deep freezer
Refrigerator
Water bath
Centrifuge
Suction pump
Departmental Achievements:
In urban and peri-urban areas majority of farmers follow sani method followed by moist and dry concentrate mixture in feeding dairy animals. Feeding complete feed system in dairy animals was observed to be superior over conventional feeding system in terms of dry matter intake and digestibility of different nutrients. Further ruminal biochemical parameters viz. total nitrogen, protein nitrogen, TVFA and ruminal enzymes viz. carboxymethyl cellulase, xylanase, α and β glycosidase were significantly higher in animals fed complete ration, which may be advantageous in improving the utilization of different nutrients for production purpose. The complete feed with green fodder was found superior in terms of improvement in milk production in crossbred cattle as compared to conventional feeding system and also complete feed without green fodder.


The enzymes produced by the ruminal microbes digest fibrous feeds in ruminants. Techniques for the estimation of fibre degrading ruminal enzymes have been standardized.Maximum activity of fibre degrading enzymes was found in the particulate material (PM) fraction at 2 hrs post feeding. The activity of xylanase and β-glucosidase was significantly (P< 0.05) higher in animals fed high roughage ration. The difference in the activity of various enzymes with high roughage or high concentrate ration could be the result of change in microbial population affected by diet composition. Mixture of Bacopa monneiri (brahmi), Eclipta alba (bhringraj) and Urtica dioica (bichchu) herbs at 1 % level in the concentrate mixture as feed additive in the ration of heifers resulted in better growth and nutrient utilization.


The transgenic cotton seed was found to contain higher percentage of crude protein and ether extract as compared to non-transgenic cotton seed. Both transgenic and non-transgenic cotton seed had similar nutritional values in terms of feed intake, nutrients oligestibility, milk yield and milk constituents and without any adverse effect on health status of buffaloes as assessed from hematological constituents.
| Student Name | ID. No. | Year of Admission | Advisor Name | Thesis Title (Tentative) |
| --- | --- | --- | --- | --- |
| Tushar Gupta | 41711 | 2016-2017 | Dr. D.P. Tiwari | --- |
| Vini Sah | 41712 | 2016-2017 | Dr. Anil Kumar | --- |
| Ritu Raj | 41718 | 2016-2017 | Dr. Anshu Rahal | --- |
| Krishan Prem Narayana | 51061 | 2016-2017 | Dr. B.C. Mondal | --- |
| Ankur Chaudhary | 39835 | 2017-2018 | Dr. Anshu Rahal | --- |
| Nikita Samant | 43564 | 2017-2018 | Dr. B. C. Mondal | --- |
| Mohd Ovwesh Ansari | 43568 | 2017-2018 | Dr. Manju Lata | --- |
| Vandana Sharma | 43574 | 2017-2018 | Dr. D. P. Tiwari | --- |
| Bharat Shindhe | 52738 | 2017-2018 | Dr. Anil Kumar | --- |
---
Disclaimer: The facts published on this website are for immediate information only and no legal claim can be made for any damage caused by using the content of this site. The G.B. Pant University of Agriculture and Technology reserves the right to change the information published on this site at any point of time without prior or further notification.
For best view, kindly use Google Chrome version 35+, Firefox version 31+, IE version 10+, Safari 7+