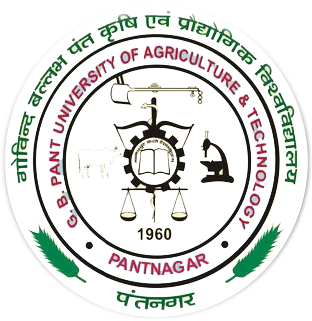 GOVIND BALLABH PANT UNIVERSITY OF AGRICULTURE & TECHNOLOGY
गोविन्द बल्लभ पंत कृषि एवं प्रौद्योगिक विश्वविद्यालय
Home
/
Colleges
/
College of Veterinary and Animal Sciences
/
Department of Veterinary Medicine
---
ABOUT US

ACADEMICS

FACULTY

PG STUDENTS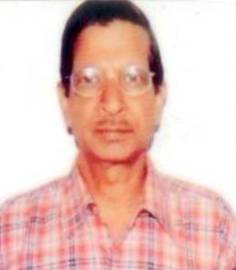 Profile
Dr. Mahesh Kumar

Incharge,

Department of Veterinary Medicine,

College of Veterinary and Animal Sciences




Contacts

Phone: 9412120594

Email: maheshkumar_epm[at]rediffmail
[dot]com
About Us
Department facilities:
Etheno-Veterinary Medicine Lab
Minerals deficiency disease diagnostic lab / Atomic absorption spectrophotometer Lab
Wild animals disease diagnosis & Health management
Diagnosis & treatment of livestock & pet animals diseases
Cardiovascular disease diagnostic Lab
Goitre Research Lab
Poultry disease diagnostic Lab
Achievements:
Work round the click for emergency patients.
Specialized management of obstetrical patients.
Arrangement for specialized diagnostic aids.
Specialized staff for attending critical patients.
Establishment of Animal operation theatre.
Consistent increase in the number of Clinical cases.
Computerization of Clinical records in process.portant diseases of livestock and poultry.
Detailed information of PG Students
S.No.
Student Name
ID No.
Year of admission
Name of advisor
Thesis Title (tentative)
Ph.D. Students
1.
Jitendra Pratap Singh
22478
2015-2016
Dr. Mahesh Kumar
---
2.
Arpit Tyagi
38181
2016-2017
Dr. V. S. Rajora
---
3.
Nitin Kandpal
35859
2016-2017
Dr. S.K. Shukla
---
4.
Radhika
51149
2016-2017
Dr. Mahesh Kumar
---
5.
Neeraj thakur
52451
2017-2018
Dr. S.K. Shukla
Not yet decided
6.
Wani ILyas
49601
2017-2018
Dr. Niddhi Arora
Not yet decided
7.
Alok Singh
52606
2017-2018
Dr. J.L. Singh
Not yet decided
8.
Anand Kumar Singh
39846
2017-2018
---
Not yet decided
M.V.Sc.
1.
Nitin Bisht
41685
2016-2017
Dr. Niddhi Arora
---
2.
Nitish Bisht
41694
2016-2017
Dr. S.K. Shukla
Studies on anorexia syndrome in ruminants
3.
Vidhi Kunwar
41733
2016-2017
Dr. Prakash Bhatt
---
4.
Schitra Bhujel
51165
2016-2017
Dr. J.L. Singh
---
5.
Anjali Jeena
43560
2017-2018
Dr. V.S. Rajora
Not yet decided
6.
Kirti Pant
43572
2017-2018
Dr. S.K. Shukla
Not yet decided
7.
Preeti Joshi
43602
2017-2018
Dr. Amit Prasad
Not yet decided
8.
Sangeeta
43605
2017-2018
Dr. Prakash Bhatt
Not yet decided
---
Disclaimer: The facts published on this website are for immediate information only and no legal claim can be made for any damage caused by using the content of this site. The G.B. Pant University of Agriculture and Technology reserves the right to change the information published on this site at any point of time without prior or further notification.
For best view, kindly use Google Chrome version 35+, Firefox version 31+, IE version 10+, Safari 7+