Home
/
Colleges
/
College of Veterinary and Animal Sciences
/
Department of Veterinary Medicine
/
Profile
---
Department of Veterinary Medicine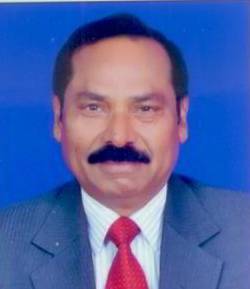 Dr. S.K. Shukla
| | |
| --- | --- |
| DESIGNATION: | Professor |
| QUALIFICATION: | Ph.D. |
| SPECIALISATION: | Veterinary Medicine |
| EMAIL: | drskshuklavet[at]gmail[dot]com |
| CONTACT NO.: | 9412120966 |
---
Area of Interest:
Avian Medicine
Selected Research Publications
Kumar, P and Shukla, S.K. 2017. Hepatoprotective effect of Coscinium fenestratum in experimentally induced hepatotoxicity in Cockerels and its characterization. International Journal of Livestock Research 7(9):172-179.


Krishan, G.; Shukla, S.K.; Bhatt,P.; Kumar; R.,Malik; Y.S.; Dhama. K.; Narang, A. and Kumar, S. 2016. Ultra-structural chanages in thymus of chicken experimentally infected chicken infectious anaemia virus. Indian Journal of Veterinary Pathology 42(2):187-189.


Bhatt,P.; Shukla, S.K.; Yaqoob Wani, M.; Tiwari, R. and Dhama, K. 2013. Amelioration of chicken infectious anaemia virus induced imunosuppression by immunomodulator and haematinic supplementation of chicks. Veterinarski Archiv. 83:639-652.


Shukla, S.K.; Chandra, R.; Kumar,M. and Dixit,V.P. 1997. Hydropericardium Syndrome (HPS) of poultry in Tarai of Uttar Pradesh: A report. Indian Journal of Animal Science. 67:766-767.


Shukla, S.K. and Pachauri,S.P., 1995. Blood-biochemical profiles in induced aflatoxicosis of Cockerels. British Pountry Science: 36:155-160.