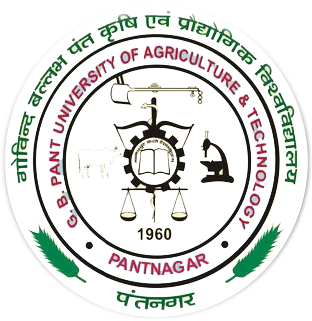 GOVIND BALLABH PANT UNIVERSITY OF AGRICULTURE & TECHNOLOGY
गोविन्द बल्लभ पंत कृषि एवं प्रौद्योगिक विश्वविद्यालय
Home
/
Colleges
/
College of Veterinary and Animal Sciences
/
Department of Veterinary & Animal Husbandry Extension Education
---
ABOUT US

ACADEMICS

FACULTY

ACHIEVEMENTS

PG STUDENTS

Profile
Dr. Avadhesh Kumar

Head,

Department of Veterinary & Animal Husbandry Extension Education,

College of Veterinary and Animal Sciences




Contacts

Phone: 9412680179

Email: aksvex[at]gmail[dot]com
About Us
Vision and Mission of the Department : The vision and mission of the department of Veterinary and Animal Husbandry Extension Education is

To produce trained and committed graduates for veterinary extension services, transfer of technologies, socio-economical researches, and sustained animal welfare.
To develop distance learning Education programme on selected Livestock production technologies for field veterinarians, entrepreneurs and unemployed youths.
Development of job oriented, practical, need based entrepreneurial training courses to sound the farmers.
Strengthening of face to face interaction of student with livestock owners for better understanding.
Mandate Of The Department : The broad mandates of the department are:
To impart UG and PG teaching.
Need based extension and socio-economic research.
Transfer of generated technologies to the farmers/beneficiaries.
Feed- back from the livestock owners regarding feasibility of technologies and transferring them to concerned departments for necessary improvements.
Imparting training to Veterinary Officers, Para vets, LEOs, Farmers, Unemployed youth, Women and other technical personnels.
Organizing goesthies and shows.
To assist line developmental departments to overcome with animal health and social problems.
Development of in-village training modules for livestock farmers/women.
Departmental Facilities:
Audio Visual Lab
Graphic Lab
FACULTY NAME
---
DESIGNATION

Professor & Head

QUALIFICATION

Ph.D. (Veterinary Pathology)

SPECIALISATION

Veterinary Extension and Poultry Science
EMAIL

aksvex[at]gmail[dot]com

CONTACT NO.

9412680179
---
DESIGNATION

Professor

QUALIFICATION

Ph.D. (Animal Husbandry)

SPECIALISATION

Veterinary Extension and Veterinary Economics
Salient Achievements:
To detect the presence of urea in adulterated/ synthetic milk, a strip test has been developed. The test is sensitive enough to detect urea at a concentration of 0.1% in milk in only one minute.
Immunodiagnostic tests like ELISA, rider immunoassay (RIA), coagglutination (COAT), counter current Immunoelectrophoresis (CIE), fluorescent antibody test (FAT) have been standardized and carried out for the diagnosis of Infectious diseases, viz. infectious bursal disease, canine parvovirus infection, new castle, rota virus infection and salmonellosis.
A live attenuated cell culture vaccine against sheep pox was developed using Karnal strain of sheep pox virus.
A Marek's disease virus strain isolated locally from an apparently healthy bird was attenuated in chicken embryo fibroblast cell culture. The virus at its 20th passage level was used as a vaccine and the protection afforded was comparable to other available MD vaccines.
Salmonella Toxoid afford 100% protection in mice.
Congo red binding test for detection of pathogenecity of Escherichia coli strains in poultry developed.
Studies based on serotypes of E.coli and antibiotic sensitivity pattern in colibacillosis in poultry were determined.
Enterotoxin and four novel cytotoxins of Salmonella were purified and characterized.
Student Name
ID. No.
Year of admission
Advisor Name
Thesis title
M.V.Sc.
Km. Shefali Bora
39833
2016-2017
Dr. S.C. Tripathi
Extension delivery system in dairy farms of Kumaon region of Uttarakhand
Mr. Syed Wasee
51163
2016-2017
Dr. Avadhesh Kumar
Extension delivery system in poultry farms in Udham Singh Nagar of Uttarakhand
Lok Prakash Verma
52543
---
Dr. Avadhesh Kumar
Yet to be decided
---
Disclaimer: The facts published on this website are for immediate information only and no legal claim can be made for any damage caused by using the content of this site. The G.B. Pant University of Agriculture and Technology reserves the right to change the information published on this site at any point of time without prior or further notification.
For best view, kindly use Google Chrome version 35+, Firefox version 31+, IE version 10+, Safari 7+