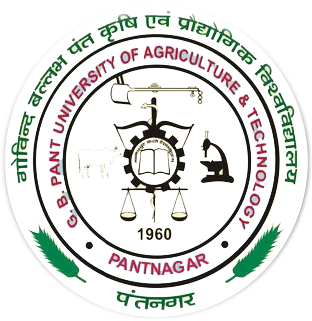 GOVIND BALLABH PANT UNIVERSITY OF AGRICULTURE & TECHNOLOGY
गोविन्द बल्लभ पंत कृषि एवं प्रौद्योगिक विश्वविद्यालय
Home
/
Colleges
/
College of Veterinary and Animal Sciences
/
Department of Animal Genetics & Breeding
---
ABOUT US

ACADEMICS

FACULTY

PG STUDENTS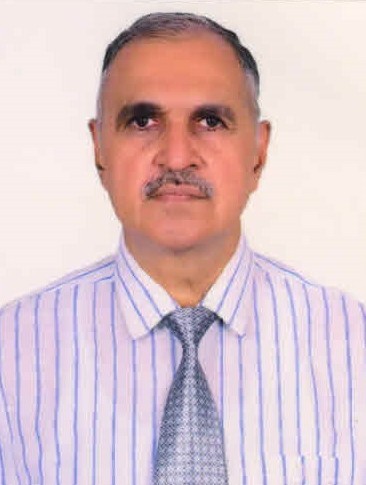 Profile
Dr. D. Kumar

Head,

Department of Animal Genetics & Breeding,

College of Veterinary and Animal Sciences




Contacts

Phone: 9412647108

Email: dkd90[at]rediffmail[dot]com
About Us
Departmental Facilities
Computer Laboratory
Molecular Genetics Laboratory
Salient Achievements:
Poultry :
Mapping of frizzle gene using microsattelite markers was done in White Leghorn breed and OPP-9, OPB-19, OPA-6 and CC-10 random promers were used for polymorphoism in analysis in white naked neck broilers and coloured broiler developed at CVRI, Izatnagar. Frizzle locus has shown a linkage 3.18 LOD score with ROS-54 and 2.56 LOD score with MCW 188 microsatellite markers.The study has indicated that Na / na (Naked neck heterozygous) or na / na (normally feathered) broilers are genetically similar and genetic distance is less among naked neck and normal broilers.


The relative performance of naked neck and normally feathered broilers were evaluated in white and coloured lines for growth, viability. Generally the naked neck broilers were superior to normally feathered broilers for growth, feed efficiency, carcass traits, viability, immunocompetence and blood biochemical parameters for lipid profile in both the lines. The naked neck broilers exhibited higher dressing percentage, ratio of meaty to none cuts along with lower concentration of blood biochemical parameters (Total cholesterol, HDL, Triglycerides, VLDL & LDL) and significantly higher abdominal fat compared to normally feathered broilers.



Read More..
| Student Name | ID No. | Year of Admission | Advisor Name | Thesis Title (Tentative) |
| --- | --- | --- | --- | --- |
| Sudipta Kumar Panda | 51117 | 2016-17 | Dr. A.K. Ghosh | Studies on Genetic resistance to Haemonchus controtus in goat breeds of India |
| Sanjay Dutt Gahatori | 41447 | 2016-17 | Dr. Sunil Kumar | Genetic studies on economic traits and prediction of life time milk yield in crossbred cattle |
| Vineeta Arya | 41719 | 2016-17 | Dr. B.N. Shahi | Comparison of different mathematical models for studying the lactation curve in dairy cattle |
---
Disclaimer: The facts published on this website are for immediate information only and no legal claim can be made for any damage caused by using the content of this site. The G.B. Pant University of Agriculture and Technology reserves the right to change the information published on this site at any point of time without prior or further notification.
For best view, kindly use Google Chrome version 35+, Firefox version 31+, IE version 10+, Safari 7+