Home
/
Colleges
/
College of Veterinary and Animal Sciences
/
Department of Veterinary Microbiology
/
Profile
---
Department of Veterinary Microbiology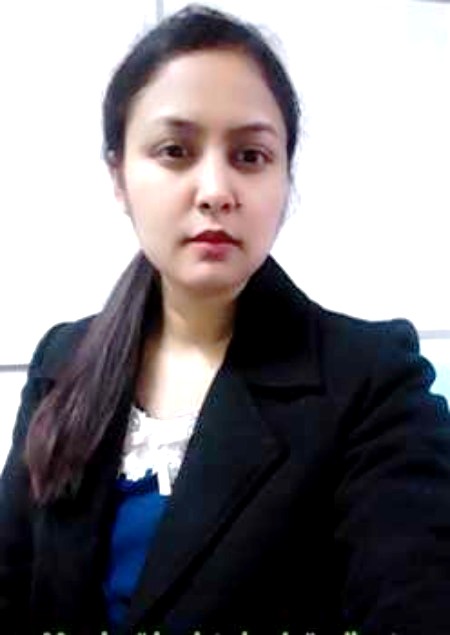 Dr. Jubeda Begum
| | |
| --- | --- |
| DESIGNATION: | Assistant Professor |
| QUALIFICATION: | B.V.Sc. & A.H, M. V.Sc., Ph.D. |
| SPECIALISATION: | Veterinary Microbiology |
| EMAIL: | jubedavet[at]gmail[dot]com |
| CONTACT NO.: | 9917896771 |
---
Research Areas/areas of interests
Diagnostics and vaccines for bacterial infections in livestock
Selected Research Publications
Ameliorative effect of urosolic acid on renal fibrosis in adenine- induced chronic kidney disease in rats. Richa Thakur, Anshuk Sharma, Madhu CL, Jubeda Begum, Dhirendra Kumar, KarikalanMathesh, Thakur Uttam Singh, Dinesh Kumar. Biomedicine and Biopharmacy. Accepted on 27th February 2018


Jubeda Begum, Pranabananda Das, MadhuCholenahalliLingaraju. Molecular and histopathological evaluation of the efficacy of Saponified and Freund's incomplete adjuvantedparatuberculosis killed vaccine in murine model. Indian Journal Animal Research. Indian J. Anim. Res., 51 (3) 2017 : 510-517


Jubeda Begum, T. K. Dutta, Parimal Roy Choudhary, Rajesh Chandra, Zomuankima Varte (2015) Antimicrobial assay of shigatoxigenic E. Coli (STEC) and enteropathogenic E. Coli (EPEC) isolated from diarrhoeic faecal samples of piglets and infants in Mizoram. Indian journal of animal sciences 85(10):1067-1072.


Madhu C. Lingaraju, Nitya N. Pathak, Jubeda Begum, Venkanna Balaganur, Rafia A. Bhat, Mahendra Ram, Dhirendra Kumar, Dinesh Kumar, Surendra K. Tandan (2015). Betulinic acid negates oxidative lung injury in surgical sepsis model. Journal of Surgical Research. 193: 856-867.


Jubeda Begum, T.K. Dutta, Rajesh Chandra, Parimal Roy Choudhary, Zomuankima Varte and Molalegne Bitew (2014). Molecular and phenotypic characterization ofshigatoxigenic Escherichia coli (STEC) and Enteropathogenic E. coli (EPEC) from piglets and infants associated with diarrhea in Mizoram, India. African Journal of Biotechnology, 13:1452-1461.