Home
/
Colleges
/
College of Veterinary and Animal Sciences
/
Department of Veterinary Pathology
/
Profile
---
Department of Veterinary Pathology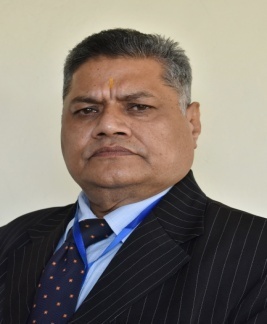 Dr. R.S. Chauhan
| | |
| --- | --- |
| DESIGNATION: | Professor & Head |
| QUALIFICATION: | MVSc, Ph.D. |
| SPECIALISATION: | Veterinary Pathology |
| EMAIL: | profchauhan58[at]gmail[dot]com |
| CONTACT NO.: | 9412288343 |
---
Research areas/Areas of interest
Immunopathology, Diagnosis, Immumomodulation
Selected Research Publications
Chauhan RS. 2013. Indigenous cow urine and Immunomodulation. Journal of Immunology & Immunopathology, 15:19-22.


Joshi A and Chauhan RS 2012. Anticancer effect of Taxus baccata and Cow Urine on Biochemical attributes of mice treated with Diethyl Nitrosamine. Indian Journal of Veterinary Pathology, 36(2): 203-208.


Ravindra PV, Chauhan RS and Girish PV. 2006. Use of avian lymphocytes to detect toxicity: Effects of a commonly utilized deltamethrin preparation. Journal of Immunotoxicology, 3(2): 101-109.


Chauhan RS, Singh BP and Singhal LK. 2001. Immunomodulation with Kamdhenu ark in mice. Journal of Immunology and Immunopathology, 3: 74-77.


Chauhan RS and Singh NP. 1992. Rapid diagnosis of rotavirus infection in calves by dot immunobinding assay. Veterinary Record, 130: 381.
Other Information
Advisor (Temp) to WHO.