Home
/
Colleges
/
College of Veterinary and Animal Sciences
/
Department of Veterinary Pathology
/
Profile
---
Department of Veterinary Pathology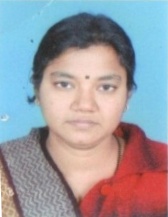 Dr. Seema Agrawal
| | |
| --- | --- |
| DESIGNATION: | Associate Professor |
| QUALIFICATION: | MVSc, Ph.D. |
| SPECIALISATION: | Veterinary Pathology |
| EMAIL: | seema_patho[at]rediffmail[dot]com |
| CONTACT NO.: | 9756753533 |
---
Research areas/Areas of interest
Toxicopathology
Selected Research Publications
Tiwari Sakshi, Agarwal Seema and Shukla Amit (2016). Elucidation of Pathological alterations and ameliorative efficacy of cow urine distillate following Subchronic exposure of imidacloprid in white leghorn cockerels. Indian Journal of Veterinary Pathology, 40(3): 281-283.


Agarwal, Seema. and Agrawal, D.K. 2014. Effect of chemical industry effluent on haematological parameters of mice. Indian J of Veterinary Pathology, 38(4): 281-285.


Adhikari Dheeraj, Agarwal Seema and Astha Chandra. 2014. Effect of Fipronil toxicity in Haematological parameters in White Leghorn Cockerels. African Journal of Agricultural Research, 9 (36): 2759-2764.


Agarwal, Seema; Agarwal,D.K. 2012. Immunopathological Effects of Chemical Industry Effluents on macrophage functions in mice. Indian Journal of Veterinary Pathology, 36(2): 245-246.


Agarwal Seema and Chauhan R.S. 2006. Immunopathological Effects of Quinalphos on macrophage functions of chicken. Indian Journal of Animal sciences, 76(11): 915-916.