Home
/
Directorates
/
Directorate of Experiment Station
Proforma/Circulars related to Directorate of Experiment Station
---
ABOUT US

RESEARCH INFRA

RESEARCH STATIONS

RESEARCH

CROP VARIETIES

ACHIEVEMENTS

DEVELOPED TECHNOLOGIES

NEW TECHNOLOGIES

Dr. S.N. Tiwari

Director Experiment Station

G.B. Pant University of Agriculture and Technology

Pantnagar – 263145, Uttarakhand, India




Contacts

Phone:+91-5944-233363 (O), 233461 (R)

Fax: +91-5944-233448

E-mail: desgbpuat[at]gmail[dot]com
Joint Director Research
Dr. Manjul Kandpal - Professor, Department of Veterinary Surgery & Radiology
Dr. R.N. Pateria - Professor, Department of Farm Machinery & Power Engineering
Joint Director Research, Technology Management & Commercialization
Dr. S.D. Samantaray - Professor & Head, Department of Computer Engineering
About Us
The Genesis
The Directorate of Experiment Station was established with the inception of the University in the year 1960 and has the following mandate:
Coordination of all research activities, fundamental and applied in different disciplines of science and technology.
Development, evaluation, processing, monitoring and budgeting of research projects and programmes in the University.
Administration, management and monitoring of research centres located at the main campus and outside in four agro-climatic zones covering all districts of Uttarakhand.
Production of nucleus, breeder, foundation and certified seeds of different crop plants and planting material of crops and plants viz., cereals, pulses, oil seeds, sugarcane, forage crops, green manure crops, vegetables, sub-tropical and temperate fruit crops, ornamental plants, medicinal and aromatic plants, agro-forestry plants, mushroom and fisheries.
Production and monitoring of bio-control agents, bio-fertilizers and vermi-compost.
Monitoring the production of livestock and poultry and other research aspects related to production and health of animals and poultry. Development of suitable implements for agriculture in both hills and plains.
Publication of 'International Journal of Basic and Applied Agricultural Research' as well as research reports, manuals and highlights etc., and
Processing of research papers for publication in national/international journals.
Research Organization and Administration
The research organization of the University is governed by a 'Research Advisory Committee' (RAC). The Vice-Chancellor is the Chairman and Director, Experiment Station is the Member Secretary of the committee. The Deans of different colleges, Directors of various directorates in the University, Programme Coordinators and Comptroller are the members. Besides, Directors of Directorate of Agriculture, Horticulture and Fisheries of Government of Uttarakhand as well as Heads of State departments like soil conservation, sericulture, animal husbandry, forestry, marketing, medicinal and aromatic plants are also the members. Some progressive farmers also represent the RAC as member. The RAC as facilitators identify and orient research to address problems of farming community.
The Directorate of Experiment Station has a set-up which distinctly looks after technical, financial and administrative management as well as the management of on-campus and off-campus research centres. The Director Experiment Station is the head of the set-up and is assisted by Joint Directors from disciplines of Agriculture, Veterinary and Engineering as well as by Joint Director Research for Administration and Monitoring. The on- and off- campus research stations have Joint Directors/ Associate Directors/ Officer-in-charges for planning and execution of mandate of these centres and a Joint Director at Head quarters monitors these activities. The Comptroller in association with a Deputy Comptroller and other accounts officials takes care of financial management of the directorate.
On Campus Research Centres
Norman E. Borlaug Crop Research Centre
Breeder Seed Production Centre
Vegetable Research Centre
Horticulture Research Centre
Agroforestry Research Centre
Mushroom Research & Training Centre
Medicinal & Aromatic Plants Research & Development Centre
Model Floriculture Centre
Organic Farming Research Centre
Pantnagar Centre for Plant Genetic Resources
Sugarcane Seed Production Centre
Model Bee Research & Training Centre
Research Laboratories located in subject matter departments at main campus, Pantnagar
Off-Campus Research Centers
Research Station, Majhera, Nainital
Institute of Biotechnology, Patwadangar, Nainital
Research Station, Sui-Lohaghat, Champawat
Research & Training Station, Pauri
Sugarcane Research Centre, Kashipur
Pantnagar Rural Bioresource Centre, Khanna Farm, Bhagwanpur
Jyotiram Kandpal Hill River Valley Integrated Agricultural Research and Extension Centre
On Campus Research Centres

Name of the Centre
Officer Incharge
Established Year
Area
(in hectares)
Mailing Address
Contact no.
Norman E. Borlaug Crop Research Centre
Dr. V.P. Singh
Joint Director
1962
190.00
PO - Pantnagar
Distt U S Nagar,
Uttarakhand-263 145

05944-233544
Breeder Seed Production Centre
Dr. P.S. Shukla
Joint Director
1991
281.00
PO - Pantnagar
Distt U S Nagar,
Uttarakhand-263 145
05944-233230
Vegetable Research Centre
Dr. Lalit Bhatt
Joint Director
2001
24.00
PO - Pantnagar
Distt U S Nagar,
Uttarakhand-263 145
05944-210149
Pantnagar Centre of Plant Genetic Resources
Dr. J.P. Jaiswal
Nodal Officer
1999
0.60
PO - Pantnagar
Distt U S Nagar,
Uttarakhand-263 145
05944-233377
Medicinal and Aromatic Plants Research and Development Centre
Dr. Mahindra Singh Negi
Associate Director
2003
40.00
PO - Haldi
Distt U S Nagar,
Uttarakhand-263 145
05944-210147
Organic Farming Research Centre
Dr. D.K. Singh
Co-ordinator
2003
10.00
PO - Pantnagar
Distt U S Nagar,
Uttarakhand-263 145
9411320066
Agroforestry Research Centre
Dr. V.K. Shah
Joint Director
2003
36.00
PO - Haldi
Distt U S Nagar,
Uttarakhand-263 145
05944-210151
Model Floriculture Centre
Dr. Santosh Kumar
Joint Director
2004
12.00
PO - Pantnagar
Distt U S Nagar,
Uttarakhand-263 145
05944-212013
Horticulture Research Centre
Dr. A.K. Singh
Joint Director
1968
151.41
PO - Pantnagar
Distt U S Nagar,
Uttarakhand-263 145
05944-230269
Mushroom Research and Training Centre
Dr. K.P.S. Kushwaha
Joint Director
2003
1.00
PO - Pantnagar
Distt U S Nagar,
Uttarakhand-263 145
05944-234564
Model Bee Research & Training Centre
Dr. Poonam Srivastava
Assistant Director
2013
32.40
PO - Pantnagar
Distt U S Nagar,
Uttarakhand-263 145
05944-233273

Off Campus Research Centres

Name of the Centre
Established Year
Area
(in hectares)
Officer Incharge
Mailing Address
Contact no.
Sugarcane Research Centre, Kashipur
2002
83.60
Dr. A.S. Jeena
Sugarcane Research Centre,
G.B.P.U.A.T.
Bazpur Road,
Kashipur-244713
Distt. - U.S. Nagar
(Uttarakhand)
O5947-262281 (O)
05947-262771(Fax)
Research Centre, Majehra (Nainital)
1973
8.19
Dr. Anjuli Agrawal
P O Garampani
Distt. Nainital, Uttarakhand
05942-245538
05942-245538(Fax)
7500241431
Research & Training Centre, Pauri
1973
0.06
Sri. J.L. Bhatt
P O Pauri Distt. Pauri
Garhwal, Uttarakhand
01368-222438
8474992738
Institute of Biotechnology, Patwadangar (Nainital)
2005
40.00
Dr. A.K. Shukla
Director
P.O. Patwadangar
Patwadangar, Nainital
05942-241129
Institute of Biotechnology, Patwadangar (Nainital)
2005
40.00
Dr. Sandeep Arora
Joint Director
P.O. Patwadangar
Patwadangar, Nainital
05942-241129
7055470555
Pantnagar Rural Bioresource Centre, Bhagwanpur
2006
10.93
Dr. R.C. Sharma
Khanna Farm, Bhawanpur, Rudrapur (U.S.Nagar)
05944-210387
7500241494
Research Station Sui-Lohaghat
1984
20.00
Dr. Sanjai Chaudhary
P O Lohaghat Distt. Champawat, Uttarakhand
05965-234820
9412925543
Jyotiram Kandpal Hill River Valley Integrated Agricultural Research and Extension Centre
2011
1.74
Dr. V.P. Singh
Kahergaon, Siyaldeh, Almora
9411516990
RESEARCH PROJECTS IN OPERATION
At present 134 research projects with financial outlay of Rs 32.25 crores are in operation at different colleges and on- and off- research centres of the University funded by ICAR, Central and State Government, International Agencies.
SALIENT RESEARCH ACHIEVEMENTS
The University has made significant achievements on agricultural research front and has developed a number of technologies for adoption by farmers and other end users. Some of the achievements are given below:
University has so far released 280 improved varieties of cereals, pulses, oilseeds, fodder crops, sugarcane, green manure crops, vegetables crops of Kharif and Rabi seasons, fruits crops and plants species, agroforestry and flowering plants. The crop varieties have great potential and contributed significantly to enhance the productivity in the state and the country. The University has focused research efforts to meet specific requirements of Uttarakhand and more than 100 varieties of different crops have been released for cultivation in different parts of the state under various cropping systems.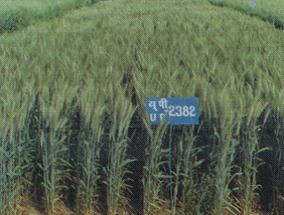 UP2382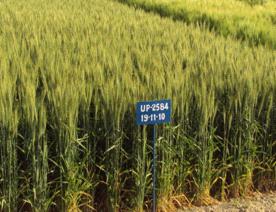 UP2584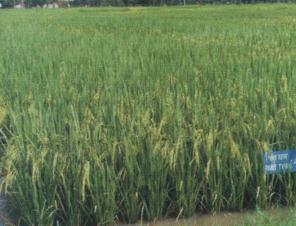 Pant Majhera Dhan 7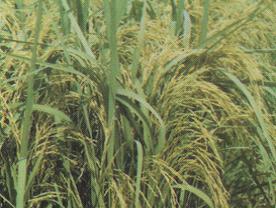 Pant Sugandh Dhan 15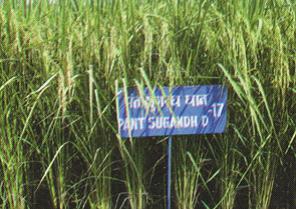 Pant Sugandh Dhan 17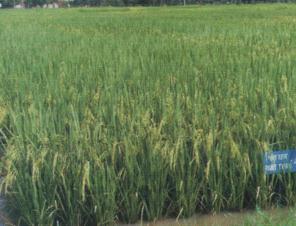 Pant Dhan 4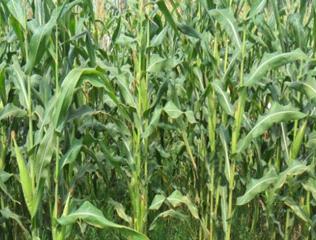 Pant Sankar Makka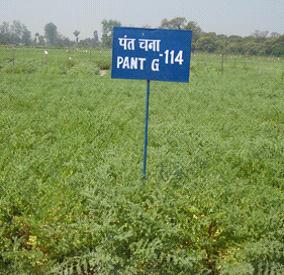 Pant G-114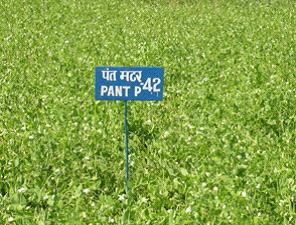 UP Pant Lentil 9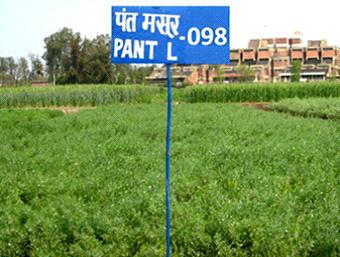 Pant Pea 42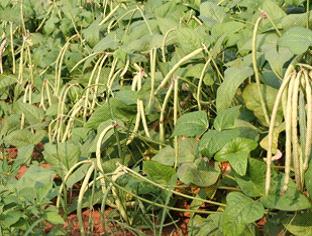 Pant Lobia 4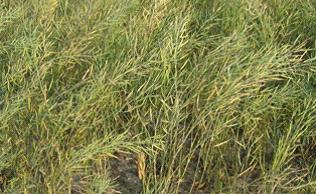 Pant Hill Toria 1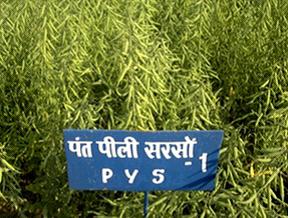 Pant Pili Sarson 1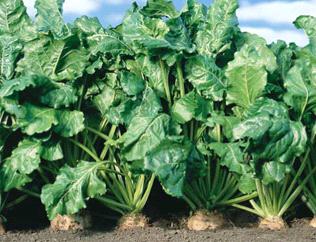 Pant S-10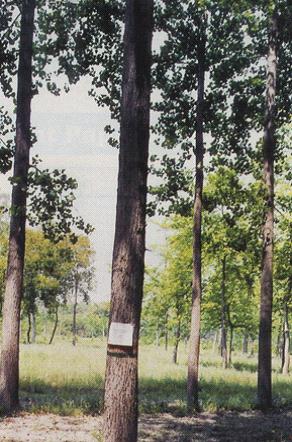 Pant Poplar 5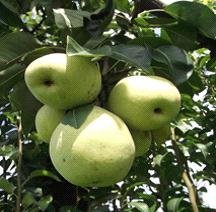 Pant Pear 3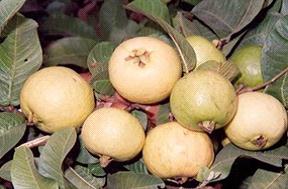 Pant Prabhat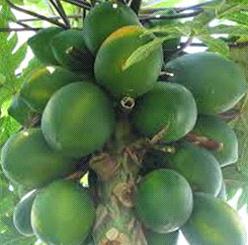 Pant Papaya 2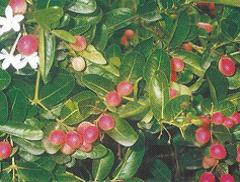 Pant Manohar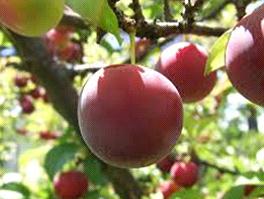 Pant Plum 1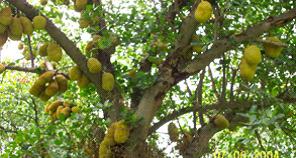 Pant Garima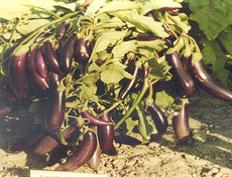 Pant Samrat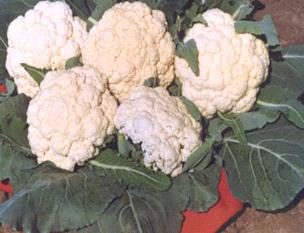 Pant Subhra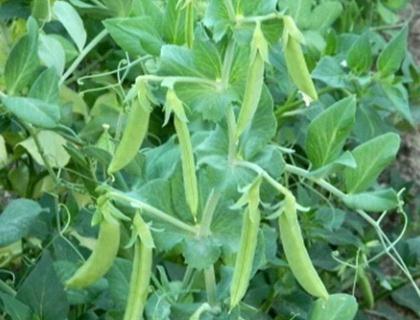 Pant Sabji Matar 2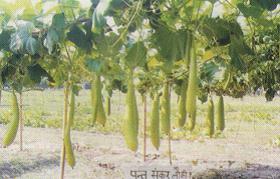 Pant Sankar Lauki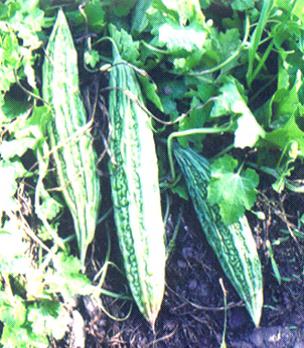 Pant Karela 2
Achievements
The University touched the new heights by bagging the Sardar Patel Outstanding Agricultural Institutional Award (2005) of Indian Council of Agricultural Research.


During the Union Budget Speech 2007-08 the Government of India recognized the University as "Institution of Excellence" and allocated a special grant of Rs 50 crores.


The University has been awarded with the "Service to Humanity Award" for outstanding contributions to the humanity.


The University is playing a vital role to make Uttarakhand as focal point of organic farming and a project is being implemented in 24 villages where local varieties are being identified for cultivation under organic mode. For the benefits of the farmers, a package of practices for organic farming of rice, chickpea, frenchbean and rajma have been developed.


The University has initiated research on jatropha and has entered into MoU with M/S Hindustan Petroleum Corporation for production of bio-diesel.


The University in association with M/S Armaco Consultant Pvt. Ltd. has launched a programme to promote anti-malarial drugs from a medicinal plant called Artimisia.


The University also achieved a record production of carp seed and stocked about 40 lacs quality seed in the reservoirs of Uttarakhand. The seed was also supplied and sold to the farmers of Uttarakhand, Himachal Pradesh, Haryana, Uttar Pradesh and Nepal.


Research on Alternative Fuel: The nursery and plantation of 1.10 lakh plants of Jatropha curcas was taken up the University farm and outstations viz., Majhera, Lohaghat and Kashipur. The nursery raising techniques through organic means has been standardized and pruning schedule has been developed. The chemical analysis for oil content from the collection at Garhwal region revealed high oil content (40%). The accessions with high oil content will be selected and distributed among the farmers for cultivation.


Molecular biology group at Pantnagar has shown that Alternaria blight is mediated through host selected toxin(s). Phytohormone has been shown to antagonize the toxic effect.


In-vitro microtuber seed development has been standardized as an effective and cheaper method for potato seed production. The process of microtuber development has been made economically viable and by using cheaper and easily available ingredients.


A strong IPM programme was developed both at Pantnagar and Hill campus, Ranichauri to promote the use of biocontrol agents and other non-chemical methods of disease and pest management. The products developed during the programme: Pant Biocontrol Agent-1 (Trichoderma harzianum, TH), Pant Biocontrol Agent-2 (Pseudomonas fluorescens, PsF), Pant Biocontrol Agent-3 (TH+PsF), Pantgramma I (Trichogramma japonicum), Pantgramma II (Trichogramma chilonis), Pantgramma III (Trichogramma poliae; new species isolated from eggs of Populus deltoides).


The extraction of natural dyes mordanting, dyeing, printing on various kinds of fabrics using plant source like Berbis vulgaris, Jatropha integerimma, Juglan regia, Hamelia patens, Butea monosperma etc have been standardized. Tea leaves, Amla, Bahera, lemon etc have been used as moderant (eco-friendly). Techniques have been developed for dyeing and printing on garments like cotton, silk and wool.


Ovum pick technology for obtaining progenies from infertile animals of high pedigree for genetic improvement has been perfected.
Organic Farming Technologies
Organic production technology has been developed for most of the crops which are being grown under Tarai as well as hilly areas. Under Tarai conditions organic package of practices have been developed for Basmati rice based cropping systems. Basmati rice grain yield during five years of experimentation showed a increasing trend though slight increase in initial 3 year and a drastic increase in fourth and fifth year in 100% organic mode (52.0% more over initial) and this observed cumulative yields of basmati rice over years under organic mode of nutrient management may be attributed to the build up of organic matter, accumulation of nutrients over years and improvement in physico-chemical properties of soil.
Organic mode of cultivation recorded on an average highest net return after three years of conversion period and up to three years it was highest in inorganic mode of cultivation. Among the cropping systems, highest net return and B: C ratio was recorded with basmati rice-vegetable pea system followed by basmati rice- lentil system in all the modes of nutrient management during all the years.
Propagation of Haldu (Adina cordifolia)
Propagation technology reported for the first time on rooting in Adina cordifolia using macro propagation technique using mono nodal leafy softwood cuttings prepared from epicormic shoots using 6000 ppm IBA. The technology is helpful in cloning, domestication and mass multiplication of the species. This technique is useful in overcoming the problem of poor seed germination in the species which hinders the nursery production.
Propagation techniques for multiplication of bamboos
Propagation techniques for multiplication of bamboos in sand without use of mist chamber has been developed which can increase success for bamboo rooting and can produce more number of roots. In addition macroproliferation technique with use of fertilizer was standardized which can give higher number of plants as compared to standard technique.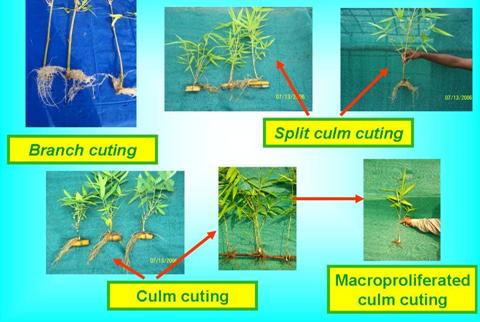 Root training in litchi
Air layering is only means to multiply litchi plants. Air layers in litchi produce thick and brittle roots which results in heavy mortality of rooted plants in nursery and field as well. However, after separation from mother plants, air layers were subjected to root training by planting in root trainers which produced more number of thinner lateral roots and resultantly enhanced survival of air layered plant in the field.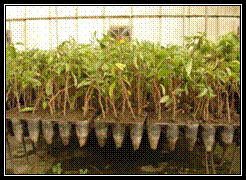 Pant zero-till ferti-seed drill (Tractor drawn)
This drill reduces sowing time by 10-15 days and saves Rs. 1,500-2,000 per hectare. The Pant Zero-till ferti-seed drill (ZT drill) is a tractor mounted drill (9,11and 13 tynes) used for sowing wheat in rice- wheat crop rotation, over a dozen agricultural machinery manufactures are manufacturing this drill who have sold about 4,000 drills so far.
Pant zero-till ferti-seed drill (Animal Drawn)
Pant animal drawn zero till seed drill having single, two and three rows had been developed and popularized. The one and two seed drill is suitable for use in hills while three row zero-till seed drill is recommended to be used in plain region. Zero till ferti-seed drill is suitable for sowing wheat, pulses and oil crops. The weight of drill is 30 kg and can be shifted easily from one terrace to another. The area sown is 0.15-0.25 hectare/day approximately and two row drill costs Rs. 2500/-.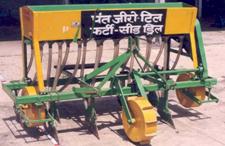 Pant hill yoke
The Pant hill yoke suitable for hill bullocks has been developed and fabricated. The animals feel comfortable while using this yoke due to large neck contact area compared to local yoke. The cost of Pant hill yoke is Rs.280/-per unit, weight 3 kg approximately and is made of Tun wood (light weight hill wood having very good strength). An increase in pulling capacity of 9-10% has been observed enabling farmers to use large size implements/tools even under adverse field conditions. More than 400 no. of hill yokes have been marketed by the department in hill region.
Multi-fruit grader
A multi-fruit grader suitable for grading spherical fruits has been developed. The grading principle is based on varying weights of fruits. It is most suited for grading oranges. The capacity of the grader is 250kg/hour.
Pant dal mill
A new technology of miling has been developed in which pigeon pea grains are treated with edible sodium solution for loosening the husk. The use of bicarbonate treatment increases digestibility and reduces flatulence. This technology is ready for delivering to dal mill owners. There is an increase in dal recovery by 6 to 8% as compared to conventional methods.
Quality Litchi Production under Drip fertigation
Study conducted on response of micro irrigation and fertigation in grownup litchi orchard reveals that average marketable fruit yield (176.22 kg/tree) over the years was significantly higher (56%) in treatment under bubbler irrigation at 100% of estimated irrigation water requirement + 125% of recommended dose of fertilizer (N:P2O5:K2O:: 1500:750:750 g) as compared to conventional practices (112.94 kg/tree). Micro irrigation and fertigation also increases the fruit length (8.5%) and fruit width (6.4%), fruit weight (19.9%) along with significant reduction in fruit cracking (69.9%).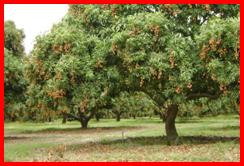 Development of vaccine
A potent cell culture vaccine against fowl pox virus in poultry was developed. Fowl pox virus was first attenuated in cell culture including CEF, CEL, CEK and also in non avian origin BHK-21 cell line. The attenuated virus was tested for its disease producing ability and thereafter its disease protection capability. However, further field trials are necessary before its commercial use.
Super-ovulation
Super-ovulation was induced in New Zealand white rabbits (daily injection of 50 I.U. of PMSG for 3 consecutive days) and goats (with 750 I.U. PMSG given twice on subsequent days followed by 1000 IU hCG at estrus/ mating). Embryos were collected 100 hrs after mating from uterus and transferred to uterus of estrus-synchronized rabbit and goats by surgical methods resulting into embryo survival rate of 67.5 and 63.5 per cent, respectively. Freezing of 4-cell goat embryos revealed a good cryoprotection effect with 2.0 M DMSO in goat.
In buffaloes, a superovulatory response of 2.66 ovulations was recorded with 2000 IU PMSG. In cattle, superovulation was successfully induced with 50 mg FSH-P in crossbred cows and with 60 mg FSH-P in Sahiwal cows. A positive correlation was observed between blood progesterone level at the initiation of Gonadotrophin treatment and ovulation rate. The mean recovery rates of embryo, transferable embryo and good quality embryo were 5.25, 3.00 and 1.8 per flushing, respectively. The mean pregnancy rate on transfer of frozen and fresh embryos was 23.8% and 36.4%, respectively, while a pregnancy rate of 76.9 per cent was recorded on transfer of fresh embryos of good quality. The pregnancy rate was significantly improved if recipient cows were injected with 10 mg Buserelin acetate on day 5 post-embryo transfer. Seven healthy calves were produced through embryo transfer from one donor cow in one year.
In-vitro maturation and In-vitro fertilization
The technique of in vitro oocyte maturation (IVM), sperm capacitation, in-vitro fertilization (IVF), embryo culture and cryopreservation of oocytes and embryo have been standardized. Oviductal cell co-culture is beneficial for embryo development up to 8-cell stage beyond that its beneficial effect is lost. Technique has been established to cryopreserve buffalo oocytes by vitrification. Timings of nuclear maturation in buffalo oocytes during in-vitro maturation and fertilization have been determined. Technique of in-vitro capacitation of buffalo spermatozoa has been developed. IVM and IVF have been successfully achieved with frozen thawed buffalo oocytes.
Embryo freezing
The study on embryo freezing indicated that the 4-cell goat embryos could be successfully frozen in Cassau mini straws in the presence of 2.0 M DMSO at cooling rate of 1.00C/ min from 00C to -500C and 20C/ min from -510C to -800C before transfer to liquid nitrogen.
Pant Fertilizer Band Placement Cum Earthing Up Machine: Earthing up is an essential operation especially in maize and sugarcane crop. This prevents the plant from lodging and provides better stand ability. Moreover, it also provides anchorage of the lower whorls of adventitious roots above the soil level which then function as absorbing roots. Earthing up improves yield but is labor intensive and it is done by hand with a hoe, spade etc. by farmers.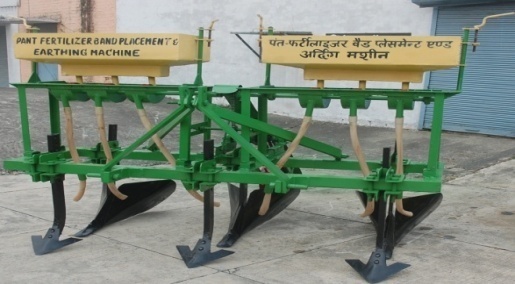 Pant Fertilizer Band Placement Cum Earthing Up Machine
Pant Axial Flow Multi-Crop Thresher For Hilly Region: Pant axial flow multi-crop thresher for hilly region was developed by GBPUAT Pantnagar and works on axial flow principle.Farmers in hill region use conventional method like hand beating, trampling under animal feet for threshing crops which is tiresome, time consuming and labour intensive process. Therefore, development of small multi-crop thresher reduced the human drudgery, saved time and labour. The developed thresher can be used for threshing of cowpea (lobiya), soybean, blackgram, wheat and paddy and the performance was satisfactory.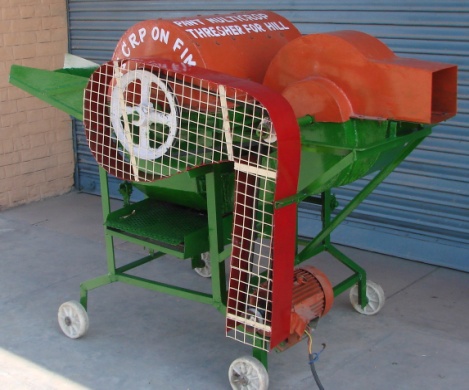 Pant Axial Flow Multi-Crop Thresher For Hilly Region
Pant Subsoiler-cum-Vermicompost and Soil Amendments Applicator: Pant Subsoiler-cum-Vermicompost and Soil Amendments Applicator' was designed and developed in the Department of Farm Machinery & Power Engineering. The developed equipment is capable of placing both organic manure (vermicompost, FYM etc.) and inorganic fertilizers as well as soil amendments (lime, gypsum, rice-husk etc.) at depths varying from 20-40 cm.The equipment consists of a straight leg winged suboiling tine, a fertilizer hopper with vertical screw conveyer for metering, power transmission to the metering system through tractor PTO and a gear reduction unit, a pair of depth control wheels and a rectangular frame with hitching arrangement. Breaking of subsoil pan as well as applying organic manures and inorganic fertilizers in subsoil zone is necessary to improve its structure and nutrient uptake.The application rates of vermicompost at different states viz. original, adding water (moist) and air dried at different forward speed of tractor i.e. 2.0, 2.5, 3.0 and 3.5 km/h is 2.84, 2.46, 1.79, 1.27 t/ha, and 1.79, 1.35, 1.25, 0.81 t/ha, and 3.01, 2.59, 1.97, 1.44 t/ha, respectively.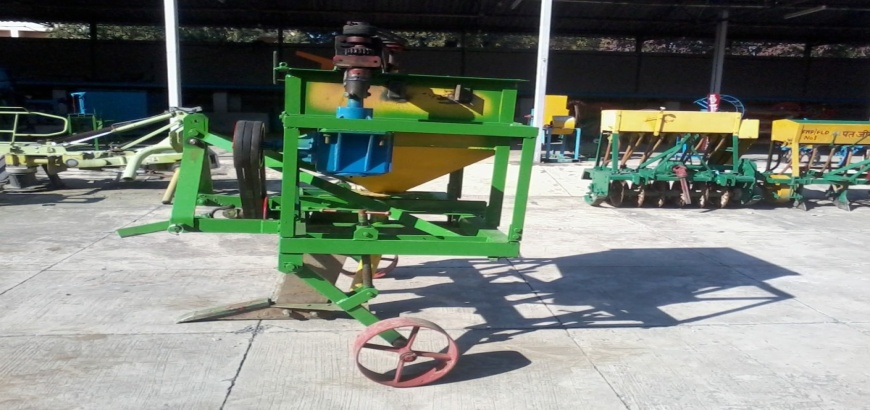 Pant Subsoiler-cum-Vermicompost and Soil Amendments Applicator
Offset Rotavator: The roto-tilling is done by rotavator which combines primary and secondary tillage in one operation. The advantage of rotary cultivation has been found to be more significant in seed bed preparation during the turn-around time between the kharif harvest and rabi sowing. Saving of 60 -70 per cent in operational time and 55-65 per cent in fuel consumption with single roto-tilling compared to the conventional method of seed bed preparation with separate ploughing and harrowing operations have been observed, besides conservation of moisture due to destruction of capillaries. Mechanization of orchards is lacking in India and proper machinery to do the farm operations like tilling, inter-culture etc are not available. Side shifting capability of the rotavators can be used for proper inter-cultural applications in the orchard especially under the canopy. Using this option the tractor operator will be able to till the soil under the tree canopy where tilling cannot be done with present designs of rotavator. After incorporating this design feature in the rotavator, the operator can till soil in any given conditions like seed bed preparation, orchard tilling etc.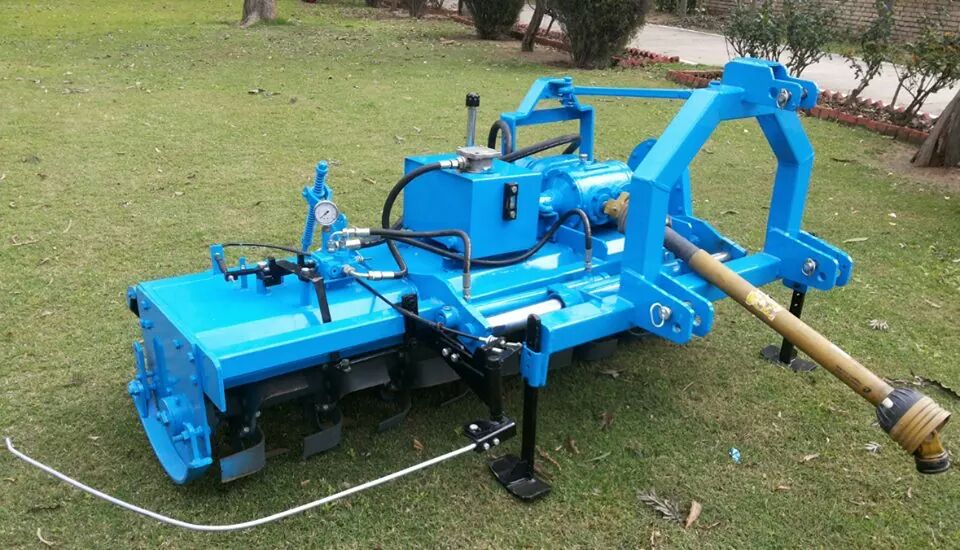 Offset Rotavator
Pant Popper (for popping of millets etc): Capacity- 1 kg , Electric heater- 220 V A.C,Temperature for popping - 180ₒ to 250◦C (depending upon grain characteristics), Time duration - 1 to 2 minutes (Depending upon grain characteristics),Sieve size - 1mm to 2.5 mm,(depending upon grain size) ,Cost- Rs. 3000/- per unit.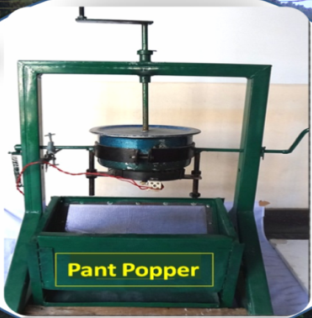 Offset Rotavator
Pant Integrated malting unit (for malting purpose): Capacity – 2kg/h,Electric heater- 4500 W,Blower capacity- 0.5 hp, air velocity 2.0-2.5 m/s,Malting efficiency 99-100 %.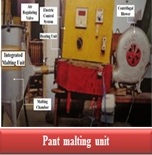 Pant Integrated malting unit
Finger millet dehuller-cum-pearler: Electric motor- 3.45 hp, Capacity -8 kg/h, Efficiency - 83.68 %, Cost - Rs. 13650/-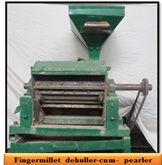 Finger millet dehuller-cum-pearler
Improved Pant malting unit: Capacity of machine: 10kg/h, Electricity: 0.5 hp electric motor, Optimized soaking time-36 h, germination time-56 h, chimney air velocity- 9m/s,Malting efficiency: 93.79%,Total cost: Rs. 20346/-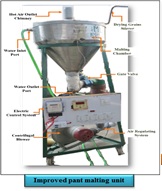 Improved Pant malting unit
Pedal operated dehuller for black soybean: Capacity of machine: 25.4 kg/ hr, Optimized parameter: Moisture content (9.92 %) and Feed rate (25.196 kg/hr), Dehulling efficiency:72.65%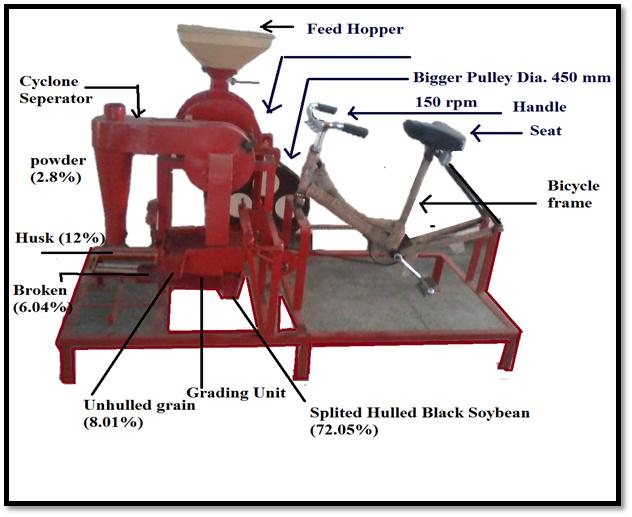 Pedal operated dehuller for black soybean
Integrated Potato peeler cum slicer: Capacity of the machine: 65kg/hr ,Efficiency of machine: 88.5%, Weight of machine:80kg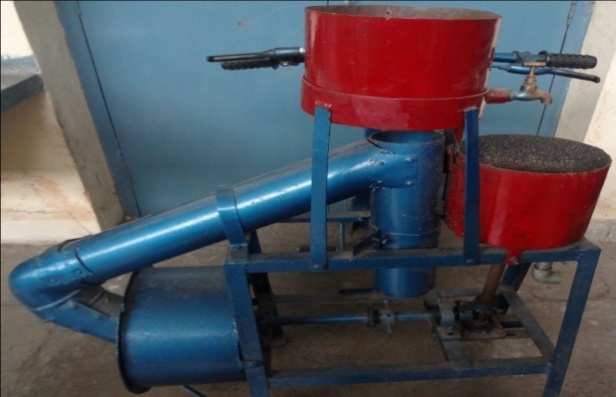 Integrated Potato peeler cum slicer
PID control Solar dryer: Drying at constant temperature, Drying under hygienic condition, Cost : Rs. 40000.00,Capacity: 2kg/batch, Aroma, colour and quality is maintained during drying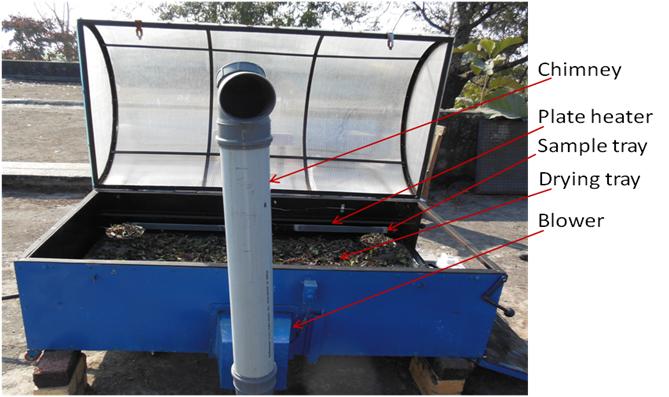 PID control Solar dryer
Pant apricot decorticator: Capacity of machine: 50kg/hr, Cost of machine: Rs. 20000.00, Efficiency: 80%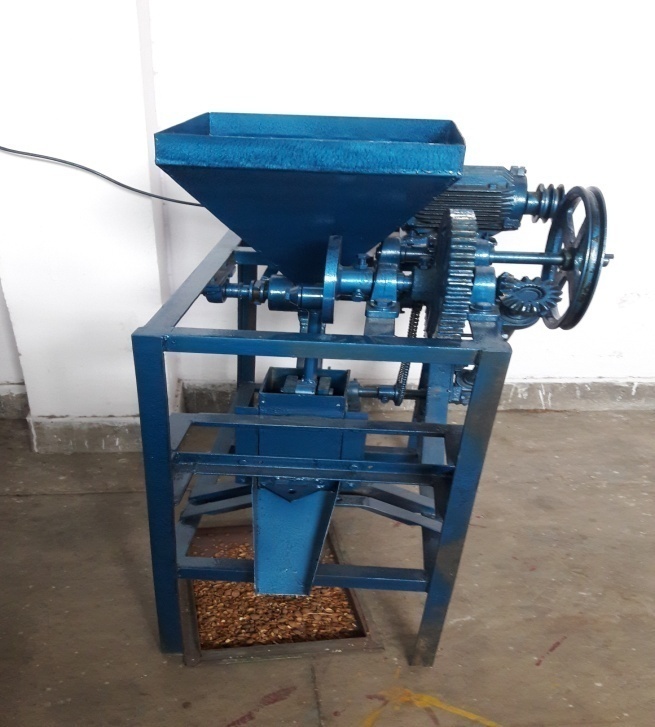 Pant apricot decorticator
The refined technology of crop regulation in guava for obtaining higher winter season crop with superior fruit quality under high density plantation of guava, complete removal of non- fruited shoots followed by one leaf pair shoot pruning (retaining one leaf pair at the base of the shoot) of current seasons growth should be done during first week of May. This technology entitled "A process for crop regulation in guava under high density plantation" has been filed to Indian Patent Office, New Delhi (Patent application No. 201611025345 dated 25.07.16).
Low cost motorized paddy thresher was introduced to minimize the drudgery and MSD's involved in paddy threshing. Result shows that overall rating of discomfort was reduced to 29.72 percent by performing the threshing by improved method.
Face protector was designed to reduce the risk of direct facial contact with sharp crop leaf edges, minute and hazardous dust particles and insects. It avoids the cuts and allergies to the face of the worker. The head band is sufficiently flexible so as to adapt the shape of users head.
Spreader frame with low level chair was developed to Improves the work posture which avoids squatting posture causing pain in calf muscles and lumbar back muscles. It makes the working comfortable for long hours. Convenient to carry from one place to another.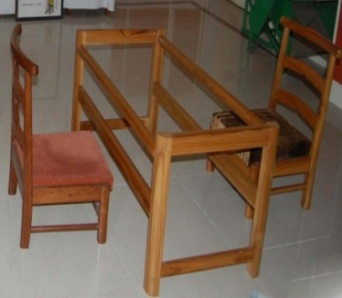 Low Level Chair
Apart from this leather thimble were introduced to the respondent working in Quilt Enterprise. Average rating perceived exertion was found to reduce by 18.75% using the low height chair with spreader frame. Besides this intervention/ dissemination of drudgery reducing technology is successfully undertaken in adopted villages.
Under Family Resource Management unit of All India Coordinated Research Project, the research team is working on technology intervention for drudgery reduction of women and adolescent girls in rural livelihood activities in order to reduce the occupational health hazards and discomfort and improvement of work posture of the weavers engaged in woolen product manufacturing unit so as to increase the productivity of the workers as well as of the enterprise, improvement of the workstation was done. The workstation was improved in two parts i.e. designing of a stool cum chair and improvement in loom. Improved stool cum chair is provided with cushioned seat which support the lumber region thus help in reducing the MSD's. Few improvements were made in loom to make work station weaver friendly as well as to enhance productivity. These changes in loom included: Provision of ball bearing and pulley, replacement in cloth winding beam to back side of loom, increase in the length of spreader.
Newly developed pantloading ramp was two feet wide, non-slippery, strong and reduced time for ramp preparation. It was designed as per the height of the loading vehicle and godowns ranged from 2.5 feet-5 feet. Light weight of the ramp makes its handling easy and comfortable. Provisions of wheel reduce the force exerted by the men and make the movement easy without getting up time again. It was adjustable and the work efficiency with the use of this tool was increased.
Ergonomically designed school bag for children was also developed to reduce pressure at the back and neck along with improving posture of the child. To decrease injury and improve comfort, experts recommend that children use backpacks that match the size of the child.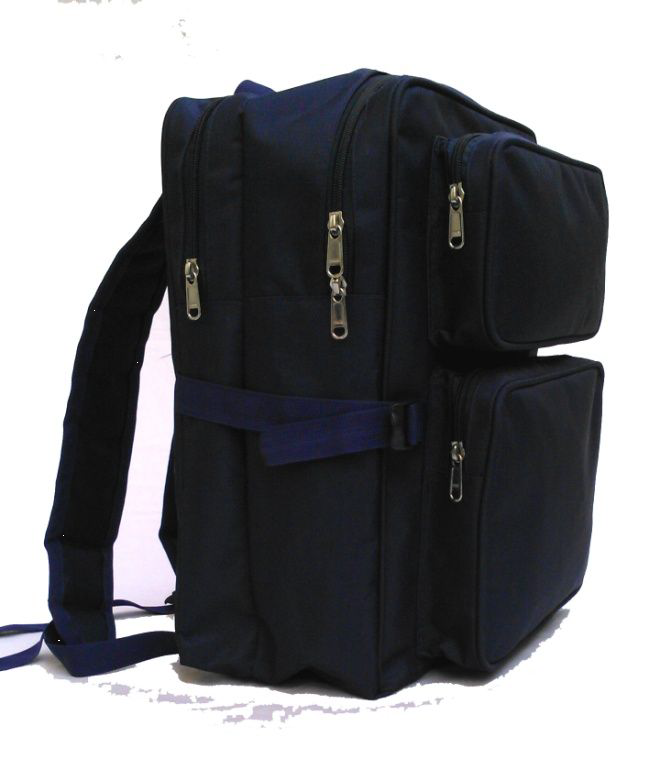 Ergonomically designed school bag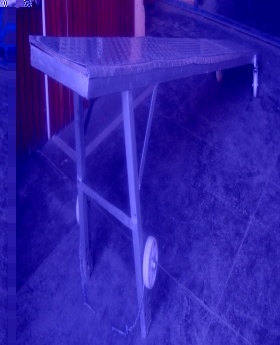 Pantloading ramp
Department of Family Resource Management designed and developed the tool i.e. grain picker to give better grip strength along with protection from aberration to the user. Light weight and other features reduce tiredness and improve efficiency. Grip diameter of the rice picker comfortably fit the palm of the respondent. Rectangular shaped avoids wrist deviation, allowing the hand and fore arm to remain in alignment during forceful grip exertion. The weight of tool is not much heavy thus it is easy to use and the center of gravity is in alignment with the center of griping hand. The grip surface is not slippery and edges it's rounded out to prevent cuts. A 25 mm. adequate clearance around the handle for access which considered for avoiding finger damage on aperture edges.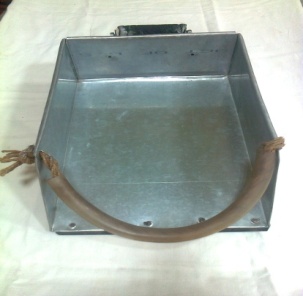 Grain Picker
Jack fruit seed flour was prepared and it was incorporated in dumplings. Substituting rice flour with jackfruit seed flour.
Jackfruit seed flour is rich in protein, energy and minerals. The protein digestibility is high and it also has good amount of dietary fibre. By incorporation of jackfruit seed flour the nutritive value of dumplings also increased.