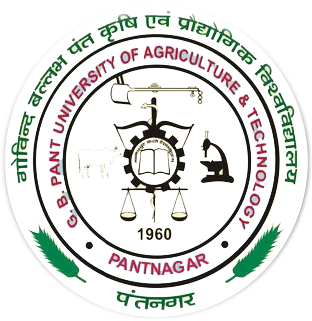 GOVIND BALLABH PANT UNIVERSITY OF AGRICULTURE & TECHNOLOGY
गोविन्द बल्लभ पंत कृषि एवं प्रौद्योगिक विश्वविद्यालय
Home
/
Facility
/
Estate Office
---
ABOUT US

APPLICATIONS

STAFF

SENIORITY LIST

RULES & REGULATIONS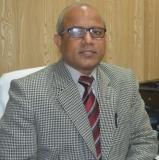 Dr. H.L. Mandoria

Estate Officer

G.B. Pant University of Agriculture and Technology

Pantnagar – 263145, Uttarakhand, India




Contacts

Phone: 7900410111 (M)

Email: drmandoria[at]gmail[dot]com
About Us
G. B. Pant University of Agriculture and Technology is a residential University. University has an Estate Office for systematic allotment of different category of residences to all categories of University employee according to their respective seniority list. The office also looks after collection of license fee from various kinds of licensees. Besides, rent collection from shopkeeper and other to whom the shops/place have been allotted by this office, is also done.
Following achievements have been made by the Estate Office during 2016-17:
During April, 2016 to March, 2017 approx. 300 qtrs of Category I, II, III, IV, V and T.H./F.H. were allotted.
Action is being taken against illegal construction /encroachment at markets and those licensees to whom the shop/canteen/ land had been allotted but they have further sublet to others.
Cable supply through set top box also has been extend up to March, 2018.
Estate office has initiated action to recover license fee/rent from such licensees against whom a large amount had been pending.
Total income during the financial year 2016-17 was Rs. 96,35,958.00 .
Vision:
To provide employees neat and clean airy accommodation facility for better living with special emphasis on security.
Proposed work at future:
Modernization and massive repair of existing houses.
To built at least 300 new houses (50 for category I, 100 for category II, 50 for category III, 100 for cafeteria staff)
Provision of modern amenity and security system in time to come.
Fully computerized of billing and allotment procedure.
Following are the Staff members:
| Name | Designation |
| --- | --- |
| Mr. Jitendra Kumar | J.E./Foreman |
| Mr. S.S.Nagarkoti | Acctt. |
| Mr. Deep Manish Arya | Asstt. Acctt. |
| Mr. K.S.Pundir | Chief Asstt. |
| Mr. Rudal | Beldar |
| Mr. Sunil Kumar | M.M |
Seniority List By Categories
---
Disclaimer: The facts published on this website are for immediate information only and no legal claim can be made for any damage caused by using the content of this site. The G.B. Pant University of Agriculture and Technology reserves the right to change the information published on this site at any point of time without prior or further notification.
For best view, kindly use Google Chrome version 35+, Firefox version 31+, IE version 10+, Safari 7+