Home
/
Facility
/
University Library
---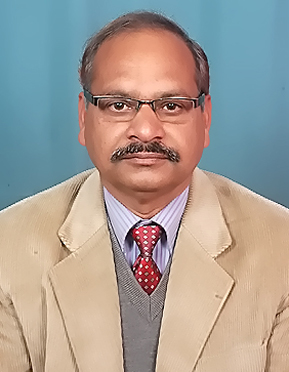 Dr. T. P. Singh

In-Charge, University Library

G.B. Pant University of Agriculture and Technology

Pantnagar – 263145, Uttarakhand, India




Contacts

Phone:+ 91-5944-233557 (O)

Fax: + 91-5944-233473
About Us
It is established in the year 1960, since then it continues to make progress in its programme to face the challenges of information explosion by adopting information technology. The University Library of G. B. Pant University of Agriculture & Technology is providing quality services to the students, teachers & research scholars, supporting teaching research and extension programmes of the university.
COLLECTION
University Library has a highly specialised collection of 3.9 Lakh documents in the field of Agriculture, Veterinary Sciences, Animal Husbandry, Home Science, Fisheries, Basic Sciences, Humanities, Technology & other allied subjects. The collection includes Books, Theses, Periodicals, Standards, Reprints, Maps, Toposheets, Globes, Microfilms, Microfiches, Records, Tapes & CD-ROMs. The collection grows at an average rate of 4000 Volumes per year.
MEMBERSHIP
Students, teachers, & other staff of the university are eligible for the membership of the University Library. Library membership is also available to outsiders as "Special Guest Membership" against a security deposit of Rs.500 per book and a local guarantor.
Library Advisory Committee (LAC):
LAC is a statutory body which decides the plans & policies for the Library. LAC consists of following members
Vice-Chancellor - Chairman
Deans/Directors/Heads of Departments/Comptroller - Members
University Librarian - Secretary
Organisational Structure:
In-Charge, University Library
Dr. T. P. Singh
Deputy Librarian
Dr. Neena Singh
Dr. D.P. Singh
Smt. Arundhati Kaushik
Dr. Kamal Prakash Saxena
Dr. Jagdambika Prasad
Smt. Poonam Singh
Smt. Hema Haldua
Dr. Suman Lata Yadav
Smt. Chanda Arya
Assistant Librarian
Dr. Superna Sharma
Dr. Pankaj Kumar Singh
Dr. Geetanjali Rana Kanwar
The library provides following services:
Reference & Information
Rental Text Book/Book Bank Scheme
CD-ROM Based Bibliographical Search
Indian Agricultural Index
Reprography
Inter Library Loan / Resource Sharing
On-line Full Text e-journals
OPAC (On-line public access catalogue)
User Education
Rental Text Book Scheme
In this scheme UG/PG students are given textbooks for the semester on rental basis @ Rs. 50 per semester, Rental collection has 50,000 multiple copies of the textbooks
Book Bank Scheme
In this scheme SC/ST students are given prescribed textbooks free of charge for a semester.
Reprography
Photocopying Service is available to users @ Rs. 0.50 per page
Overnight Issue
Urgently required books/magazines are issued for overnight
CIRCULATION
The following categories of members are entitled for borrowing publications from the Library as per the details given below
| Member Category | No. of Books | Issue Period |
| --- | --- | --- |
| Students UG | 04 Books | 15 Days |
| Students PG | 07 Books | 15 Days |
| Teachers | 10 Books | 01 Month/Semester |
| Other Staff | 02-05 Books | 15 Days |
Overdue Charges: Rs. 1.00 per book per day, Rs. 1.00 per book per hour for overnight issue
CD-ROM DATABASES (Bibliographic)
Documentation Section of the University Library provides CD-ROM Database search facility .The following databases are available in the Library
| | |
| --- | --- |
| AGRICOLA | 1970 -1995 |
| AGRIS | 1975-Contd |
| BIOSIS | 2003-Contd |
| CAB | 1973-Contd |
| COMPENDEX | 1990-Contd |
| FSTA | 1969-Contd |
Rental Textbook Scheme:
Schedule for the Issue of Book-Bank / Rental Text Books (First Round) - Notice
New Online Access
Full text online journals access of IEEE, ASME, and ASCE have been activated which can be accessed through Library webpage at GBPUAT website.