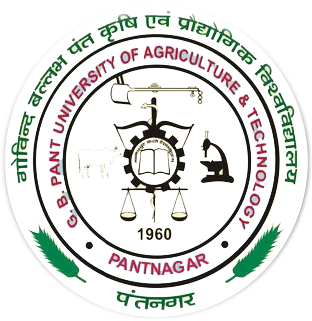 GOVIND BALLABH PANT UNIVERSITY OF AGRICULTURE & TECHNOLOGY
गोविन्द बल्लभ पंत कृषि एवं प्रौद्योगिक विश्वविद्यालय
---
University Foundation Week to be celebrated from 11-17 November, 2017 this year
University Foundation Week will be celebrated from November 11 to November 17, 2017 this year. Vice-Chancellor Dr. A.K. Mishra chaired the first meeting of coordinators of different events of Foundation Week in VC office and emphasized on celebrating the event with zeal and commitment. Some new events have been added this year for University students besides the major events like the Convocation, Alumni Meet, Industry-academia meet, Innovation Day, Run for University, University Debate, Pt. GB Pant memorial lecture, Foundation Week Lecture and Award Ceremony. For any query, may contact Dr. S.K. Kashyap, Professor and Head/Jt. Director, Agricultural Communication and Coordinator, Foundation Week 2017.
For More Details - Click here
---
Disclaimer: The facts published on this website are for immediate information only and no legal claim can be made for any damage caused by using the content of this site. The G.B. Pant University of Agriculture and Technology reserves the right to change the information published on this site at any point of time without prior or further notification.
For best view, kindly use Google Chrome version 35+, Firefox version 31+, IE version 10+, Safari 7+