Department of Soil & Water Conservation Engineering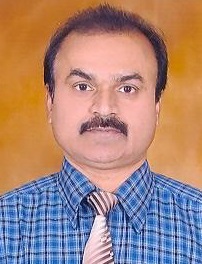 Dr. Anil Kumar
| | |
| --- | --- |
| DESIGNATION: | Professor |
| QUALIFICATION: | Ph.D. |
| SPECIALISATION: | Soil & Water Conservation Engg., Surface Hydrology, Watershed Management |
| EMAIL: | anilkumar_swce61[at]rediffmail[dot]com |
| CONTACT NO.: | 9412121117 (M) |
---
Selected Research Publications
Anurag Malik, Anil Kumar and Pulak, Guhathakurta (2018). Temporal and Spatial Trends in Rainfall Pattern in Uttarakhand State, India. In 12th Uttarakhand State Science & Technology Congress 2017-2018, held during March 2018, in Dehradun, Uttarakhand.


Anurag Malik, Anil Kumar, and Jamshid Piri (2017) Daily suspended sediment concentration simulation using hydrological data of Pranhita river Basin, India. Computers and Electronics in Agriculture, 138: 20-28.


Asima Jillani and Anil Kumar (2017). Estimation of Runoff from a Hilly Watershed using SWAT Model. Environment & Ecology, 35 (3D): 2602-2608.


Anurag Malik, Anil Kumar, and Ozgur Kisi (2017) Monthly pan-evaporation estimation in Indian central Himalayas using different heuristic approaches and climate based models. Computers and Electronics in Agriculture, 143: 302-313.


Himanshu Kandpal, Anil Kumar, C.P. Reddy and Anurag Malik (2017). Watershed Prioritization Based on Morphometric Parameters Using Remote Sensing and Geographical Information System. Indian Journal of Ecology 44(3): 433-437.


Kumar, Anil (2016). Characterizing meteorological drought using standardized precipitation index for Dehradun, Uttarakhand. Indian J. Soil Conservation, Dehradun. Vol. 44(2): 157-162.