WARDEN:
Dr. Neetu Dobhal
Assistant Professor
Department of Food Science and Nutrition
College of Home Science
Contact No.: +91-7500241507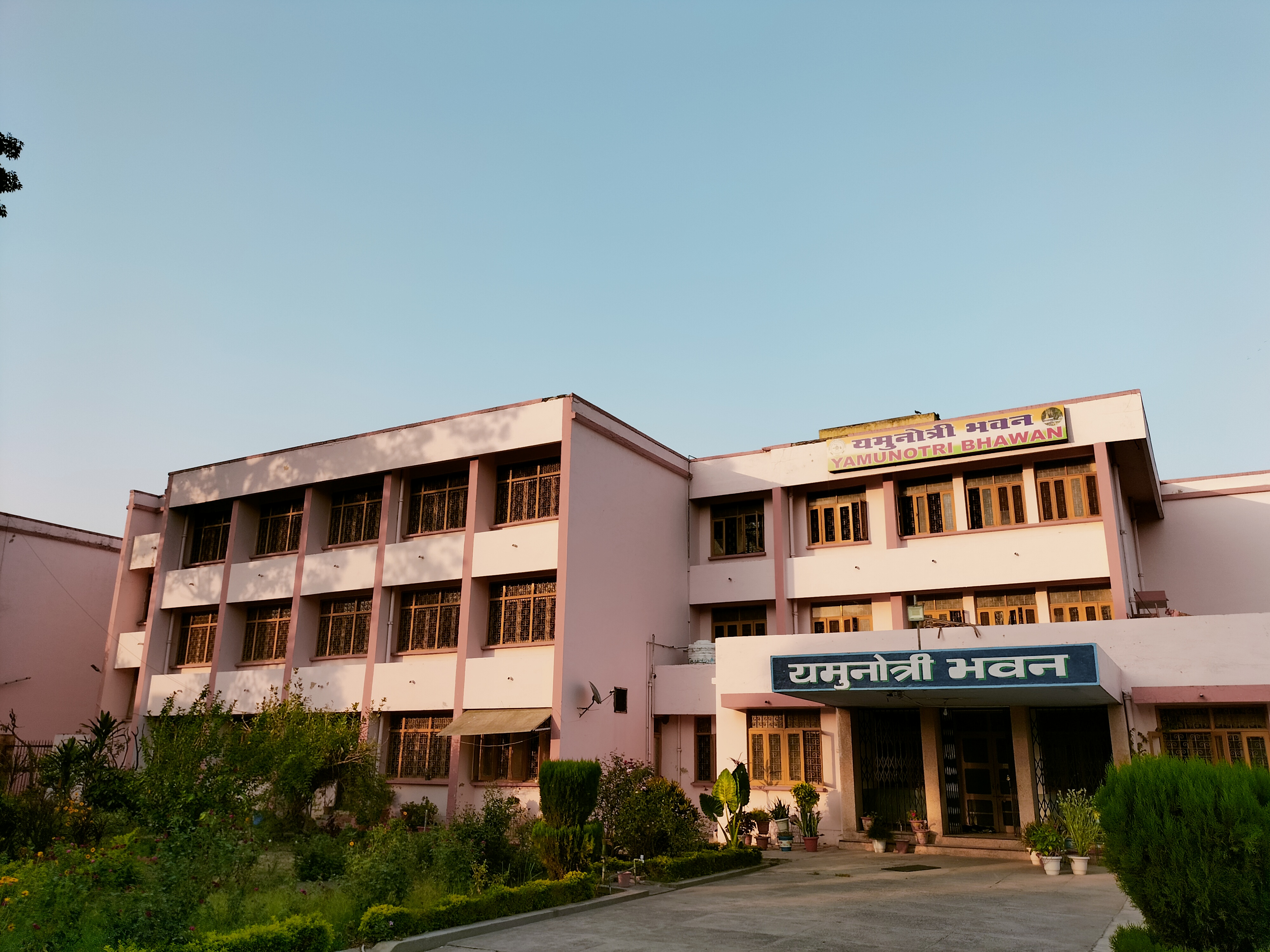 ---
Events Organized by Yamunotri Bhawan in the Session 2022-2023
S.No.
Event
Date
Winners
Name
Id. No.
College
1.
Deepawali celebration
24.05.2022
2.
Pot Decoration Competition
15.11.2022
I. Ms. Kanchan Bisht
51581
COCS
II. Ms. Sanchita Biswas
58536
CBSH
III. Ms. Shreya Juyal
58081
CBSH
3.
Triple Leg Race
19.02.2023
I. Ms. Geetanjali
Ms. Kirti Kathayat
58425
57899
CBSH
CBSH
II. Ms. Bhawana &
Ms. Anusha
53219
53258
COCS
COFS
4.
Save the Water – Fun game
05.03.2023
I. Ms. Geetanjali
58425
CBSH
II. Ms. Varsha Kamboj
53217
COCS
5.
Ballon Spoon Race
06.03.2023
I. Ms. Varsha Kamboj
53217
COCS
II. Ms. Monika
49865
CVAS
6.
Mehendi Competition
29.04.2023
I. Ms. Divya Badoni
57720
CBSH
II. Ms. Sahiba Ahmed
59612
CBSH
III. Ms. Muskan Khan
59594
CBSH
---
Deepawali Celebration
Deepawali, the festival of lights is one of the biggest festivals of Hindus which is celebrated not only in India but across the globe. The hostel organized a DJ party on the occasion of Diwali before the official holiday for the festival i.e., on 21st October, 2022 under the guidance of warden, Dr. Neetu Dobhal and Assistant warden, Mrs. Asha Awasthi.
---
Pot Decoration Competition
The Pot Decoration Competition, organized by Cultural committee of hostel Yamunotri Bhawan, took place on December 15, 2022. This event aimed to showcase the creativity and artistic skills of the participants in decorating pots. A total of 6 participants enthusiastically took part in the Pot Decoration Competition, which attracted students and residents of the hostel, each bringing their unique ideas and talents to the event.
The competition venue was adorned with vibrant and eye-catching pots, adding a festive atmosphere to the occasion. Participants showcased their innovative and imaginative ideas through their pot decorations, employing various techniques, colours and materials.
The competition was judged by Warden, Yamunotri Bhawan, Dr. Neetu Dobhal. The judge meticulously evaluated each pot based on criteria such as creativity, craftsmanship, use of colors, and overall aesthetic appeal. The judging process ensured fairness and impartiality throughout the competition. After careful deliberation, result was announced. The top winners of the "Pot Decoration Competition" were as follows:
1st Position: Ms. Kanchan Bisht
2nd Position: Ms. Sanchita Biswas
3rd Position: Ms. Shriya Juyal
The winners received recognition for their exceptional creativity. The event provided a platform for individuals to express their creativity, resulting in a display of beautifully decorated pots. Overall, the event fostered a sense of camaraderie, celebration, and appreciation for art within the hostel.
---