Home
/
Colleges
/
College of Veterinary and Animal Sciences
/
Department of Animal Genetics & Breeding
/
Profile
---
Department of Animal Genetics & Breeding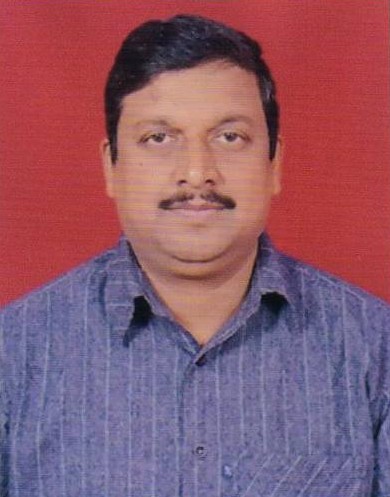 Dr. A.K. Ghosh
| | |
| --- | --- |
| DESIGNATION: | Professor |
| QUALIFICATION: | Ph.D. |
| SPECIALISATION: | Animal Genetics & Breeding |
| EMAIL: | ghosh_ashiskr[at]rediffmail[dot]com |
| CONTACT NO.: | 9411304480 |
---
Selected Research Publications
Verma, U.K.; Kumar, S.; Yousuf, S.; Ghosh, A.K. and Aswal, A.P.S. (2018). Genetic Evaluation of First Lactation Traits in Red Sindhi Cattle. International Journal of Livestock Research 8 (2), 210-216


Ganie, Z.A.; Kumar, D.; Kumar, Sundip; Shahi, B.N. and Ghosh, A.K. (2017). Genetic diversity analysis of Chaugarkha goat using microsatellite markers. Indian Journal of Animal Sciences 87(1): 122-124.


Mondal, K.; Chakravarti, S.; Ghosh, A.K.; Kumar, S.; Senapati, P.K. and Sarkar, U. (2017). Incidence of bovine leukocyte adhesion deficiency carrier in breeding sires of West Bengal


Mallick, P.K. and Ghosh, A.K. 2014. Comparative evaluation of native duck of Orissa, Khaki Campbell and their crosses in extensive system of rearing, Indian J. Anim. Prod. Mgmt. 30 (1-2): 95-98.


Verma, P., Singh, C.V., Ghosh, A.K. and Singh, C.B. (2012). Prolactin gene polymorphism in crossbred cattle. Indian Vet. J., 89 (4): 45-48.
Other Information
AWARDS/ HONOURS
Second best poster presentation award of research paper entitled "Efficacy of Centella asiatica as a substitute to use of antibiotics in Japanese quail starter feed" authored by P.K. Subudhi, A.K. Ghosh, S. Malik and P. Roychoudhury in the National Symposium on Prospects and challenges for better livestock and poultry health management employing conventional and molecular approaches, organized by Division of Animal Health, ICAR Research Complex for NEH Region, Umiam, Meghalaya from 7-9 Feb., 2002.
Best poster presentation award research paper entitled "Effect of incandescent and fluorescent light on expression of HSP70 and body growth in commercial broiler" authored by D.K. Hajra, S. Kumar, A.K. Ghosh, J.P. Korde, and D. Kumar in the 24th Annual Conference of IPSA and National Symposium on Poultry production for rural employment and nutritional security, held at GADVASc Univ., Ludhiana from 25-27, April, 2007.
Dr. M.S. Patel Award for best paper on participatory research in LPM to P.K. Mallick and A.K. Ghosh for the paper entitled "Comparative evaluation of native ducks of Orissa, Khaki Campbell and their crosses in extensive system of rearing" by Indian Society of Animal Production & Management during the National Symposium on Livestock production practices for small farms marginalized groups and communities of India held at Selesih, Aizawl, Central Agricultural University, 28-30 January 2015.