Home
/
Colleges
/
College of Veterinary and Animal Sciences
/
Department of Animal Genetics & Breeding
/
Profile
---
Department of Animal Genetics & Breeding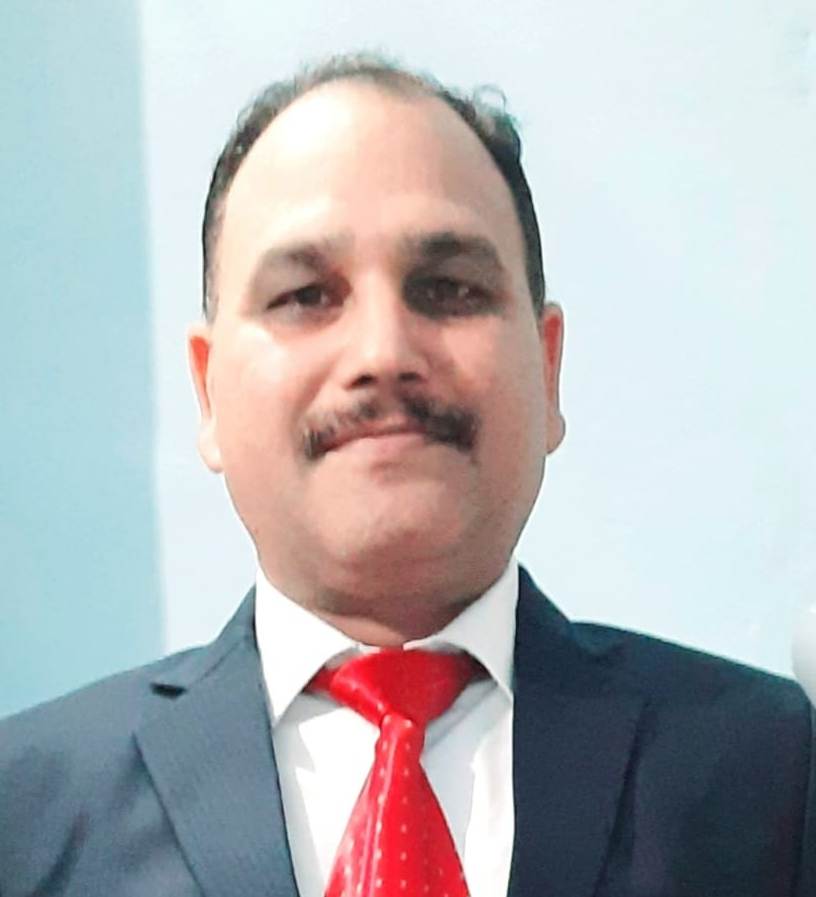 Dr. B.N. Shahi
| | |
| --- | --- |
| DESIGNATION: | Assistant Professor |
| QUALIFICATION: | Ph.D. |
| SPECIALISATION: | Animal Breeding |
| EMAIL: | shahi_bn[at]yahoo[dot]com |
| CONTACT NO.: | 9410587169 |
---
Selected Research Publications
Ganie, Z.A.; Kumar, D.; Kumar, S.; Shahi, B.N. and Ghosh, A.K. (2017). Genetic diversity analysis of Chaugarkha goat using microsatellite markers. Indian Journal of Animal Sciences 87 (I), 122-124.


Singh, Jaswant.; Singh.; C.V and Shahi, B.N. (2017) Rank correlations and product moment correlationamong different methods of breeding value estimation for first lactation milk yield and life time traits in Sahiwal cattle. Journal of Hill Agriculture 8(2): 210-213.


Shahi, B.N. and Kumar, D. (2006). Sire evaluation of first lactation traits using univariate animal model in Sahiwal and Jersey –Sahiwal cattle. Indian Journal of Animal Science 76 (10), 853-854.


Shahi, B. N. and Kumar, D. (2006). Factors affecting replacement rate and its components in Sahiwal and Jersey-Sahiwal cattle. Indian Journal of Animal Science 76(10), 855-856.


Kumar, D.; Pandey, A.K.; Ahlawat, S.P.S.; Sirohi, G.; Sharma R.; Gour, D.S.; Dixit S.P.; Verma, N.K.; Aggarwal, R.A.K.; Gupta, N.; Shahi B. N. and Gupta, S.C. (2005). Genetic variability and bottleneck analysis of Jakhrana goats by microsatellite DNA fingerprinting. Korean Journal of Genetics 27(3), 235-245.


Shahi, B. N.; Singh, Brijesh and Verma, S.K. (2003). Inheritance of pre and post incubation traits of Guinea fowl using arc-sine and square root transformation. Indian Journal of Animal Science 73(1), 100-101.
Other Information
AWARDS/ HONOURS
Young Scientist Award for outstanding contribution in Animal Genetics & Breeding, conferred by JMD Educational Society, U.P. on the occasion of National Conference on Agricultural and Rural Innovations for Sustainable Empowerment (ARISE-2016) held at Kakitya University, Warangal, Telangana, 21-22, May, 2016.
Acted as Reporter two days National Symposium on "Adhunik krshi vigyan evam prodoygiki ka samgatishel vikas per jalvyau privartan ka prabhav" Organized by Department of Plant Breeding, College of Agriculture , G.B. Pant Univ., of Agric & Tech, Pantnagar from December, 16-17, 2016
Best Poster Presentation award awarded in The Proceedings of the XIIIIth National Conference on "Challenges in Quantitative Genetics for Improvement of Indigenous Animal Genetic Resources (AnGR) and Annual Convention of Indian Society of Animal Genetics and Breeding (ISAGB) held at IVRI, Izatnagar (UP) from January 19-20, 2017.
Excellence in Teaching Award-2017 awarded to Dr. B.N. Shahi, Assistant Professor, for his outstanding contribution and recognition in the field of Animal Genetics and Breeding on the occasion of 2nd National Agricultural Convention on Agricultural Skill Development for Doubling Farmers Income (ASDFI-2017) held on 07.10.2017 at Rajasthan University of Veterinary and Animal Science, Bikaner, Rajasthan, organized by All India Agricultural Student Association (AIASA).