---
ABOUT US

FACULTY

RESEARCH

ACHIEVEMENTS

PUBLICATIONS

EXTENSION ACTIVITIES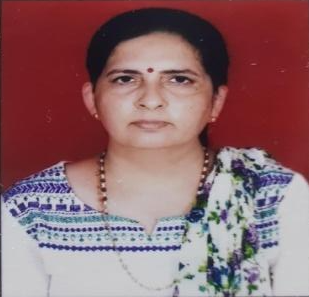 Profile
Dr. Anupama Pandey

Officer In-charge,

Department of Home Science Extension,

College of Home Science




Contacts

Phone: +91-5944-233510(O), 9411304322(M)

Email: misanupama[at]gmail
[dot]com
About Us
The academic programme of the department of Home Science Extension is intended to acquaint students with extension education, programme planning, instructional technology, diffusion and adoption of homestead technologies, training management, educational videography, RAWE and Programme development for rural families.
Departmental Facilities
Multimedia Laboratory
Extension Training Laboratory
AICRP Laboratory
Thrust of Research in the department:
Data base on rural women
Functioning of development programmes in the villages
Indigenous knowledge on medicinal use of plants
Gender Specific Data Base on farm women.
Status of Self Help Group and women empowerment through self help groups.
Techno-socio economic dimensions of women empowerment in rice farming.
Action projects on training of rural women
ICT and rural women
Climate resilient technologies for farmwomen
Research Projects Undertaken
All India Coordinated Research Project on "Data base on rural women"
All India Coordinated Research Project on "Dynamics and performance of women self help groups"
Development of sustainable rice-wheat system
Lab to land programme
An action project on training of rural women and adolescent girls on improved home practices
Gender specifics role, responsibilities, access and control of rural women in agriculture and allied activities
Functioning of DWCRA programme in Gadarpur block, Udham Singh Nagar
Swayamsiddha- Uttarakhand Mahila Sasaktikaran and Bal Vikas Vibhag.
Promotion of integrated weed management in the Gangetic plains of India
Biogas development and training centre
Creating Nutrition awareness among the adolescent girls.
Assessment of acceptability of alternative supplementary fortified food using finger millets.
On-going Projects
All India Coordinated Research Project
Healthy kids programme in schools
Faculty Awards
Anupama Pandey awarded IIIrd prize for the research paper entitled "Fingermillet Based Nutritious mix as a sustainable Food Based Approach for Management of Malnutrition", at the National Seminar on "Technological Innovations for Enhancing Profitability of Small and Marginal Farms", February 27-28, 2017, G.B.P.U.A & T, Pantnagar.


Pratibha Singh and Poonam Tewari. Best poster award for "Health Hazards Associated with Pesticide Application". International symposium on Agricultural Communication and Sustainable Rural Development: From Information to Knowledge to Wisdom – Envisioning a Food Sovereign World in the Third Millennium organized by Directorate of Agricultural Communication, G.B.P.U.A.&T., Pantnagar from 23-25 November, 2012.


Research Publications
Pratibha Singh, Poonam Tewari and Sunita Rani. 2016. Socio economic impact of Industrial Development in the life of Rural Families. International Journal of Basic and Applied Agricultural Research, Vol. 14(1), pp 120-126.
Pratibha Singh, Poonam Tewari and Sunita Rani. 2015. Dynamics and performance of Women Self Help Groups. International Journal of Basic and Applied Agricultural Research, Vl. 13(3), pp 486-491.
Mushtari Begum J., Shamshad Begum S. and Anupama Pandey. 2016. "Nutritional Evaluation of Fingermillet Malt". International Journal of Science, Environment and Technology. 5(6).pp. 4086-4096.
Pratibha Singh, Anupama Pandey, Chandeshwar Tiwari and Dhansara Sharma. 2016. "Motivation of Farm Women towards Nutritional Kitchen Gardern and Post Harvest Management of Their Surplus Produce". Journal of Rural Development. 35(4).pp. 677-688.
Pratibha Singh and Poonam Tewari. 2014. Livestock management activities in hill region of Uttarakhand. International Journal of Basic and Applied Agricultural Research V-12(2) pp: 198-302.
Department Publications
Research Paper (National - 82 International - 13 )
Abstract - 52
Booklets/ leaflets - 68
Book - 03
Book chapters - 13
Training module - 01
Popular articles - 95
Extension Activities
Demonstrations on various household technologies
Radio talks for rural audience.
Organizing Home Science stall during Rabi and Kharif Kisan Mela. The various themes of the Kisan Mela have been women's empowerment, cottage industries, income generating techniques and work simplification techniques.
Participation in Krishi Mahotsav organized by State Government of Uttarakhand.
Preparation of extension material i.e.folders, booklets, pamphlets, slides and video cassettes on relevant topics.
Formation of Self Help Groups.
Knowledge training to women on safe use of pesticides, medicinal use of plants, spices and fruits immunization, safe drinking water, scientific storage of grains, improved animal husbandry practices, floriculture, improved vegetable cultivation.
Skill training to women and adolescent girls on stitching, food preservation, crocheting, best use of waste, apian designing, value addition of millets, vermin composting etc.