Profile
Dr. M.S. Pal

Head,

Department of Agronomy,

College of Agriculture




Contacts

+91-7579177380, +91-9457407465

drmspal1@[at]gmail[dot]com
About Us
Department of agronomy is one of the oldest departments of the college of agriculture. Initially there were two departments namely plant sciences and crop sciences. However, department of agronomy came into being in 1963 with Master's Programme in agronomy. The Ph. D. Programme in agronomy was commenced from 1965. A well-knit U.G., P.G., and Ph.D. Programme with updated syllabi has been operating in the department. The research work has been programmed to cater the needs of the area. The department serves as nodal agency for various extension activities and resource management. The department shares more than 25% of course load of the under graduate teaching.

Considering the competence and advance facilities available in the department ICAR sanctioned Center of Advance Studies in agronomy 1994 which was further upgraded to the Center of Advance Faculty Training in 2010. Under the Centre of Advanced faculty training, department imparts training to the scientific personnel's working in less privileged/ affiliated institutions towards strengthening human resource in the country. The department has also the mandate to develop cost effective technology for efficient and optimal use of resources. It also shares responsibility of transfer of technologies to the farmers and other end users in the state and or across the state.
Vision:
Bringing positive changes in the lives of people through scientific intervention of Agronomy.
Mission:
Thriving for safe and quality production of farm produce with innovative agronomic management practices.
Mandate:
Teaching, research and extension education.
Degrees Offered
M.Sc. Ag.(Agronomy)
Ph.D. (Agronomy)

Dr. M.S. Pal
Professor & Head
+91-7579177380, +91-9457407465
drmspal1@[at]gmail[dot]com

Dr. Virendra P. Singh
Professor
+91-9411159669
vpratapsingh[at]rediffmail[dot]com

Dr. B.S. Mahapatra
Professor
+91-9456751789
bsmahapatra[at]gmail[dot]com

Dr. Subhash Chandra
Chief Scientist
+91-9719054085
schandra_1961[at]yahoo[dot]com
---

Dr. Rohitashav Singh
Professor
+91-9411088549
singh[dot]rohitash5[at]gmail[dot]com

Dr. Vijay Pal Singh
Professor
+91-9457407245
singh[dot]vijaypal100[at]gmail[dot]com

Dr. Anil Shukla
Professor
+91-9808500400
dranilshukla[at]ymail[dot]com

Dr. Sunita T. Pandey
Professor
+91-9412120735
sunitatewari_8[at]yahoo[dot]co[dot]in
---

Dr. V.K. Singh
Professor
+91-9412120986
vksagro[at]gmail[dot]com

Dr. Dhananjay K. Singh
Professor
+91-9411320066
dhananjayrahul[at]rediffmail[dot]com

Dr. S.K. Lavania
Professor
+91-9411184949
sujeetlavania[at]rediffmail[dot]com

Dr. Chandra Bhushan
Professor
+91-9412943550
chandrabhushan1969[at]gmail[dot]com
---

Dr. M.S. Negi
Professor
+91-9412370194
mahendrasingh_2005[at]rediffmail[dot]com

Dr. Naresh Malik
Professor
+91-9410195862
drmalik[dot]ranichauri[at]gmail[dot]com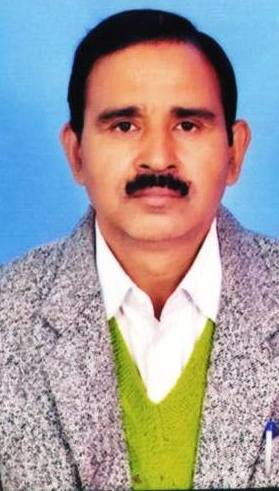 Dr. Tej Pratap
Senior Research Officer
+91-9411184948
drtpsingh2010[at]gmail[dot]com

Dr. Omvati Verma
Senior Research Officer
+91-9411159389
dr_omvati[at]rediffmail[dot]com
---

Dr. S.P. Singh
Senior Research Officer
+91-7248632822
spdrsingh[at]gmail[dot]com

Dr. Rajeew Kumar
Senior Research Officer
+91-9411320357
shuklarajeew[at]rediffmail[dot]com
shuklarajeew[at]gmail[dot]com

Dr. Amit Bhatnagar
Senior Research Officer
+91-9411159845
bhatnagaramit75[at]gmail[dot]com

Dr. Gurvinder Singh
Senior Research Officer
+91-9456067551
gurvinder_agronomy[at]yahoo[dot]com
guruagronomy[at]gmail[dot]com
---

Dr. Dinesh K. Singh
Senior Research Officer
+91-9410187299
dkonweb[at]gmail[dot]com

Dr. V.C. Dhyani
Associate Professor
+91-8433163520
dhyanivipin[at]gmail[dot]com

Dr. Sumit Chaturvedi
Associate Professor
+91-9450757130, +91-7895479994
sumitagronomy78[at]gmail[dot]com

Dr. Kranti Kumar
Assistant Professor
+91-8449028781
drkrantikk[at]gmail[dot]com
---

Dr. D.K. Shukla
Junior Research Officer
+91-9410755714
shukladk1974[at]rediffmail[dot]com

Dr. Ajay Kumar
Assistant Professor
+91-9412925737
drajaysrivastava[at]gmail[dot]com

Dr. Santosh Kumar Yadav
Assistant Professor
+91-9412088399
santosh[dot]yadav87[at]gmail[dot]com

Dr. Amit Kesarwani
Assistant Professor
+91-7508749299
getkesar[at]gmail[dot]com
---

Dr. Vineeta Rathore
Assistant Professor
+91-9412943549
vineetaagron[at]gmail[dot]com