ABOUT US

DEPARTMENTS

COURSES

RESEARCH

ALUMNI

MONTHLY NEWSLETTER

ANNUAL REPORT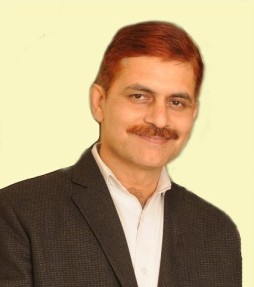 Profile
Dr. S.K. Kashyap

Dean

College of Agriculture




Contacts

Phone:+91-5944-233632 (O), 7500241487(M)

Fax:+ 91-5944-233473, 233257

E-mail: agpdean[at]yahoo
[dot]com
About us
College of Agriculture is the most prestigious constituent of G. B. Pant University of Agriculture and Technology, Pantnagar. It came into being on 17th November 1960 when Padit Jawahar Lal Nehru, the first Prime Minister of India, inaugurated the university. It performs a dynamic and innovative education programme to meet the modern challenges of scientific manpower, vital and relevant research and effective extension services. The college has more than 200 faculty members in the above mentioned departments. The college is proud to have the most learned people as their faculty members, who are recognized worldwide for their eminent teaching skills and outstanding research accomplishments. The college provides an atmosphere not only for healthy academic activities but also for all-round growth and development of student's personality. The university has followed a system of education that provides a great deal of openness transparency, flexibility and possibilities for growth.
Apart from teaching, the college is also involved in research, extension and consultancy. Innovative programmes
Some of the innovative programmes in B.Sc.Ag curriculum are Practical Crop Production (PCP) and Rural Agricultural Work Experience (RAWE). Rural Agricultural Work Experience (RAWE) In RAWE students are exposed to real life rural settings. Its aim is to develop a sense of awareness among the students about the problems of farmers and rural people to inculcate professional attitude in facing real life problems. Major components are industrial attachment, field visits, village attachment and plant clinic. In industrial attachment students get attached to an industry and gain work experience over there. In village attachment students get attached to a village where they work under the guidance of farmers. They also help farmers in various operations. Field visits are organized to progressive farms,
Read More..
Presently it has eleven departments, namely:
Degrees Offered
M. Sc. (Agric. Extension & Communication)
Ph. D. (Agric. Extension & Communication)
B. Sc. Agriculture
Admission to these courses is done through an entrance examination conducted by the University.
The College of Agriculture is proud to have been serving the cause of agriculture since 1960. This enormous feat has received immense contribution from our alumni and we are proud of each of them. Since 1960, thousands of students have passed out from the College who are serving all across the world in different public and private organizations, as entrepreneurs, as academicians, as scientists, as policymakers, and as responsible global citizens. Our alumni are our consistent strength and we shall continuously make efforts to connect and collaborate with them.


Endowment Fund College of Agriculture Click Here
To visit the alumni portal, please
click here