---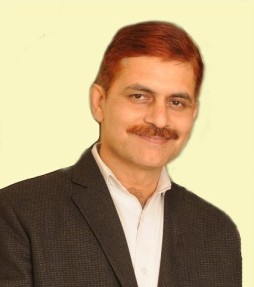 Profile
Dr. S.K. Kashyap

Dean

College of Agriculture




Contacts

+91-5944-233632 (O), +91-7500241487(M)

+91-5944-233473, +91-5944-233257

agpdean[at]yahoo[dot]com
About us
College of Agriculture is the most prestigious constituent of G. B. Pant University of Agriculture and Technology, Pantnagar. It came into being on 17th November 1960 when Padit Jawahar Lal Nehru, the first Prime Minister of India, inaugurated the university. It performs a dynamic and innovative education programme to meet the modern challenges of scientific manpower, vital and relevant research and effective extension services.
The college has more than 200 faculty members in the above mentioned departments. The college is proud to have the most learned people as their faculty members, who are recognized worldwide for their eminent teaching skills and outstanding research accomplishments.
The college provides an atmosphere not only for healthy academic activities but also for all-round growth and development of student's personality. The university has followed a system of education that provides a great deal of openness transparency, flexibility and possibilities for growth.
Apart from teaching, the college is also involved in research, extension and consultancy.
Innovative programmes
Some of the innovative programmes in B.Sc.Ag curriculum are Practical Crop Production (PCP) and Rural Agricultural Work Experience (RAWE).
Rural Agricultural Work Experience (RAWE)
In RAWE students are exposed to real life rural settings. Its aim is to develop a sense of awareness among the students about the problems of farmers and rural people to inculcate professional attitude in facing real life problems. Major components are industrial attachment, field visits, village attachment and plant clinic. In industrial attachment students get attached to an industry and gain work experience over there. In village attachment students get attached to a village where they work under the guidance of farmers. They also help farmers in various operations. Field visits are organized to progressive farms,
View More..
Degrees Offered
M. Sc. (Agric. Extension & Communication)
Ph. D. (Agric. Extension & Communication)
B. Sc. Agriculture
Admission to these courses is done through an entrance examination conducted by the University.
About ISA
The International School of Agriculture is yet another feather in the cap of G. B. Pant University of Agriculture & Technology, Pantnagar through which it is mandated to upbring excellent professionals in agricultural field from across the globe through nurturing them in science and art of Hitech agriculture. International School of Agriculture has been established to create a connect with scholars, researchers and students of other countries of the world to support the vision and mission of Government of India in generating global cooperation for the improvement of higher education and research in agriculture. It is in alignment with the clarion call for hunger free and food secured world as per the sustainable development goal of the United Nations.

The curricula is so designed that it will cater to the specific requirements of international trainees to impart skill and confidence in executing, implementing as well as coordinating such Hitech units in their respective countries. The programme will run in the historical Pantnagar University campus for initial 3-months and then a 3-months of hand-holding will be provided to the trainees after their return to their respective countries through online mode. The trainees will be kept in close vigil by the Pantnagar experts to help them plan, execute and coordinate in their countries.

As the University is the first agricultural university of the country and has completed six decades of its inception in 2020 so the University has generated a pool of improved, replicable and scalable agricultural technologies, which could be of immense use to the world, which the university plans to impart through the International School of Agriculture.
Objective:
To develop competent human resource in agriculture on international level through structured courses.
To build capacity of stakeholders to meet their area-specific needs.
To encourage faculty and students for networking and alignment with international and national institutes.
To prepare roadmap for integrated and competitive global agricultural education.
To undertake applied, operational policy research and consultancy across the world.
To develop and strengthen information database in international agriculture.
Eligibility
Any candidate who is sponsored from their respective country for the course, will be eligible to participate in the programme. The candidates for the programme must have working knowledge of English as the programme will he held in English only. The candidates should also possess working knowledge of any field of agriculture either through their study/training or practice. The candidates should be prepared to take practical exercises for hands on training.
Admissions
The candidates should be nominated by their respective government for getting admissions in Hitech Agriculture Diploma course.
Fee
US $6220 (Six Thousand Two Hundred and Twenty only) which will include the tuition fee, the accommodation/food/incidental expenses, local transportation and the institutional fee.
Medical Examination
All the admissions would be subject to medical fitness certificate as per medical standard prescribed for foreign nationals. The candidates should submit their medical fitness certificate along with their applications. The candidates should have been double vaccinated and also should carry RTPCR report of a check up done within 72 hours of arrival in India.
Age Limit
No age limit for the sponsored candidates.
Normal and maximum duration of the course
The normal duration of the course will be six months. Initial three months of classes will be held in Pantnagar campus, and the remaining three months will be follow-up classes of the practices and technologies taught at Pantnagar and it will be held in online mode. The student would be required to complete all his/her diploma requirement within six months duration only.
Examination system
The internal examination system of the University would be applicable to this diploma course and the candidates would be governed by the academic regulations of the internal exam system.
Faculty
Highly skilled and proficient faculty members and visiting faculty will be covering the courses.
Accommodation
Proper boarding and lodging facilities will be provided to the international students with proper amenities of hospitality and housekeeping.
Award of Diploma
The candidates successfully completing the courses would be awarded Diploma by the University.
Course structure
Specialized and applied aspects of hitech agriculture including Agronomy, Horticulture, Plant Protection, Food Processing, Animal and Fisheries Sciences and Agri-business Management will be covered under the diploma programme. The programme will be flexible and customized to the specific future role of international participants.
Interested organisations and countries should apply for the programme with the profile of the candidates through writing an email to: isa.pantnagar@gmail.com

For any query, please contact:
Dr. S.K. Kashyap
Dean, College of Agriculture and Coordinator, International School of Agriculture
G.B. Pant University of Agriculture & Technology, Pantnagar
Distt. U.S. Nagar, (Uttarakhand) India
Ph.No. +915944-233632 (O)
Mobile No. +917500241487
E-mail: agpdean@yahoo.com
The College of Agriculture is proud to have been serving the cause of agriculture since 1960. This enormous feat has received immense contribution from our alumni and we are proud of each of them. Since 1960, thousands of students have passed out from the College who are serving all across the world in different public and private organizations, as entrepreneurs, as academicians, as scientists, as policymakers, and as responsible global citizens. Our alumni are our consistent strength and we shall continuously make efforts to connect and collaborate with them.


Endowment Fund College of Agriculture Click Here
To visit the alumni portal, please
click here