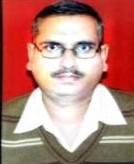 Profile
Dr. Ashutosh Mishra

In-charge,

Department of Aquatic Environment Management,

College of Fisheries




Contacts

+91-9410120651

ashutosh36in[at]yahoo[dot]com
About Us
Courses Offered
B.F.Sc. - Aquatic Environment Management
M.F.Sc. - Aquatic Environment Management

Dr. Malobica Das Trakroo
Professor & Dean
+91-9411784020
malobica1811[at]rediffmail[dot]com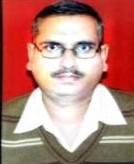 Dr. Ashutosh Mishra
Professor & In-charge
+91-9410120651
ashutosh36in[at]yahoo[dot]com
Achievements of Deptt. of Aquatic Environment Management during 2016- 2017
Significant Academic achievements
Three M.F.Sc. students namely Mr. Khimesh Ruwali, Id. No. 40016; Mr Pawan Kumar Joshi, Id. No. 41755 and Ms. Anupama Bhatt, Id. No. 41762 of the department have been selected as Assistant Agriculture Officer in Oriental and Central Banks of India.
Faculty participation in Conference, seminar, workshop etc.
Dr. Ashutosh Mishra, Asstt. Prof. attended National Conference on Agricultural Journalism" organized by College of Agriculture, GBPUAT, Pantnagar during 7-8 May, 2016.
Dr. A.P. Sharma attended National Consultation on "Higher Fishery Education" organized at CIFE, Mumbai on 16 December, 2016
Seminars/ conferences/ workshops/ trainings organized
Three ten days trainings on "Fish Culture, seed production and development of value added fish products" were coordinated by Dr. Ashutosh Mishra as Co- Coordinator for fish farmers of Bihar (a batch of 30 fish farmers in each training) financed by Department of Fisheries, Government of Bihar during 10- 19 March, 2016, 15- 24 December, 2016 and 16- 25 March, 2017.
Significant achievement at Fish Hatchery
One fish feed mill with a capacity to produce 150 kg pelleted feed/ hr have established.
About 2.5 crore spawn of different cultivable carps were produced and approximately 45.0 lakh fish seed were distributed to 204 fish farmers of different states.
| SNo. | Student Name | Id No. | Year | Advisor Name | Topic of the thesis work |
| --- | --- | --- | --- | --- | --- |
| 1. | Mr. Yogesh Pathak | 41768 | 2016-2017 | Dr. A.P. Sharma | Not yet decided |
| 2. | Ms. Shivangi | 43948 | 2016-2017 | Dr. Ashutosh Mishra | Not yet decided |
| 3. | Mr. Dinesh Mohan | 43956 | 2016-2017 | Dr. M. Das Trakroo | Not yet decided |
| 4. | Mr. Jettibiona Mahiza | 51118 | 2016-2017 | Dr. Hema Tewari | Not yet decided |
| 5. | Mr. B. Ravinder | 49498 | 2015-2016 | Dr. A.P. Sharma | Limnlogical profile and ichyo fauna diversity of Nanak sagar reservoir. |
| 6. | Mr. Pawan Kumar Joshi | 41755 | 2015-2016 | Dr. Ashutosh Mishra | Assessment of Heavy metals in water sediment, macro-vegetation and fish of Lake Nainital |
| 7. | Ms. Kusum Lata Goswami | 41766 | 2015-2016 | Dr. M. Das Trakroo | An In-sight in to Phytoplankton community of Nainital lake, Uttarakhand |
| 8. | Mr. Sumit Kumar | 41759 | 2015-2016 | Dr. M. Das Trakroo | Observation on Zooplankton community of Nanak Sagar Reservoir, Uttrakhand |
| 9. | Ms. Anupma Bhatt | 41762 | 2015-2016 | Dr. Hema Tewari | Plank tonic diversity of Haripura and Baur reservoir of Uttarakhand |
| 10. | Mr. Pankaj Nagar | 48031 | 2014-2015 | Dr. Ashutosh Mishra | Effect of water recirculation on growth of Catla catla |
| 11. | Ms. Gitanjali Tamta | 4004 | 2014-2015 | Dr. M. Das Trakroo | Variability in Ecological characteristics of river kosi of uttarakhand above and below Barrage. |
| 12. | Mr. Khimesh Ruwali | 40016 | 2014-2015 | Dr. Hema Tewari | Study on Heavy metal conc. In Two Fresh water lakes of Kumaun Region of Uttarakhand |
| 13. | Ms. Bonika Pant | 38457 | 2013-2014 | Dr. M. Das Trakroo | Assessment of microbial biodiversity of mid Himalayan lake, Bhimtal |
| 14. | Ms. Vibha Lohani | 38458 | 2013-2014 | Dr. Hema Tewari | Study of periphyton diversity in a semi temperate lake of Uttarakhand |