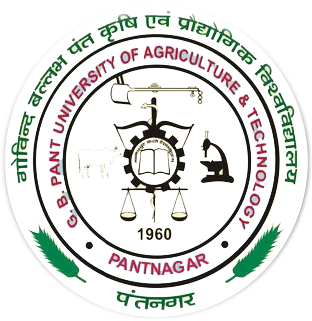 GOVIND BALLABH PANT UNIVERSITY OF AGRICULTURE & TECHNOLOGY
गोविन्द बल्लभ पंत कृषि एवं प्रौद्योगिक विश्वविद्यालय
Home
/
Colleges
/
College of Basic Sciences And Humanities
/
Department of Biochemistry
---
ABOUT US

ACADEMICS

FACILITIES

FACULTY

PG STUDENTS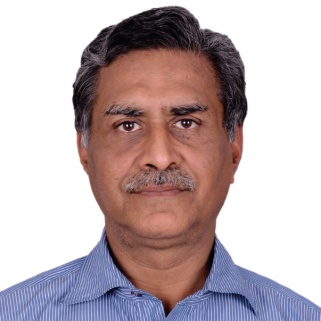 Profile
Dr. Sanjeev Agrawal

Head,

Department of Biochemistry,

College of Basic Sciences And Humanities




Contacts

Phone: 09457087642 (M), 05944-233310 (O)

E-mail: sanjeevagrawal14[at]rediffmail
[dot]com
About Us
Biochemistry teaching at UG level started in 1960 in the college of Agriculture with the inception of University. Masters and PhD program were started in college of Basic Sciences & Humanities in 1963 and 1967, respectively. A full fledged department came into existence in 1972-73.
The department imparts training in modern biochemistry both at Undergraduate and Postgraduate levels. It interacts with twenty disciplines located in the University to do advanced research in various facets of Biochemistry with emphasis to search for novel biomolecules, novel genes from plants/micro-organism, production of pharmaceutically important protein through plant, to improve shelf-life of fruits, vegetables and gur under Post Harvest Technology and quality improvement in rape seed mustard under AICRP. It is also engaged in identifying metabolites, enzymes involved in production of antifeedants and biochemistry of biotic and abiotic stresses in plants.
Degrees Offered
M.Sc. (Biochemistry)
Ph.D. (Biochemistry)
Courses Offered
Course Code
Course Name
Credit
Under-Graduate
BBC-261
Elementary Plant Biochemistry
3(2-0-1)
BBC-360
Elementary Biochemistry
4(3-0-1)
BBC-370
Biochemical Techniques and Instrumentation
2(1-0-1)
BBC-380
Enzyme Technology
3(2-0-1)
Post-Graduate
BBC-500
Chemistry of Biomolecules
3(3-0-0)
BBC-501
General Biochemistry
3(3-0-0)
BBC-505
Basic Techniques in Biochemistry
1(0-0-1)
BBC-510
BiochemicalTechniques
3(1-0-2)
BBC-530
Enzymology
3(2-0-1)
BBC-600
Master Seminar
1
BBC-601
Special Problems
1-2
BBC-620
Food and Nutritional Biochemistry
2(2-0-0)
BBC-640
Intermediatory Metabolism I
2(2-0-0)
BBC-641
Intermediatory Metabolism II
2(2-0-0)
BBC-645
Plant Biochemistry
3(2-0-1)
BBC-651
Animal Biochemistry
3(3-0-0)
BBC-655
Carbon and Nitrogen metabolism
3(3-0-0)
BBC-690
Masters Thesis/Research
2(2-0-0)
BBC-710
Advanced Techniques in biochemistry
20
BBC-730
Advanced enzymology
2(0-0-2)
BBC-740
Advanced Biochemistry & Molecular Biology
3(3-0-0)
BBC-750
Biochemistry and Molecular Probes
2(2-0-0)
BBC-751
Biomembranes
2(2-0-0)
BBC-756
Biochemistry of Biotic and Abiotic Stresses
3(3-0-0)
BBC-760
Functional Genomics, Proteomics and Metabolomics
3(3-0-0)
BBC-765
Current topics in biochemistry
1(1-0-0)
BBC-788
Doctoral Seminars I
1
BBC-789
Doctoral Seminars II
1
BBC-790
PhD. Thesis Research
45
Departmental Facilities
Plant Tissue Culture Lab
Computer Lab
Transgenic Glass House Facility
Basic facilities for Biochemical research
Equipments:
UV-Vis spectrophotometer
Refrigerated centrifuges
PCR machine
Oxygraph
Deep Freezer(-20°C)
Small equipments
Electrophoresis unit
Gel doc system
Shaker incubator
Ice flake machine
Water purification system
| Student Name | Advisor Name | Id. No. | Topic |
| --- | --- | --- | --- |
| Dipti Singh | Dr. A.K. Verma | 42707 | Evaluation of Physiological and Biochemical Parameters for Drought Resistance in Barnyard Millet from Kumaon of Himalaya |
| Himanshu Dwivedi | Dr. Sanjeev Agrawal | 42876 | Studies of diosgenin production in fenugreek (Trigonella foenum-graecum L.) |
| Pratima Raypa | Dr. Ashutosh Dubey | 40846 | Phytochemical and molecular evaluation of endangered tree Adina cardifolia |
| Manali Singh | Dr. Sanjeev Agrawal | 45576 | Effect of micro/macro environment of rhizogenesis for optimization of withanolide contents in Withania somnifera |
| Soniya Saini | Dr. Vandana A Kumar | 36825 | Quantification of valerenic acid and phytochemicals for antioxidant activity during the in vitro rhizogenesis of Valeriana jatamansi Jones vis-a-vis wild roots |
| Archana Singh | Dr. A.K. Verma | 36846 | Isolation of enzyme(s) from waste materials and immobilization on nanoparticles for saccharification of lignocellulosic agro-waste |
| Vivek Chandra Verma | Dr. Sanjeev Agrawal | 47080 | Studies on starch of finger millet, wheat and rice |
| Yashwant Kumar | Dr. Ashutosh Dubey | 49610 | Studies on PGPR and C-sequestration efficiency of bamboo species. |
| Palak Gupta | Dr. Vandana A Kumar | 50923 | To be Decided |
| Kapale Vijay Pandurang | Dr. Sanjeev Agrawal | 51177 | Biochemical and molecular characterization of thrips against cowpea lines |
| Shruti | Dr. Sanjeev Agrawal | 51245 | To be Decided |
---
Disclaimer: The facts published on this website are for immediate information only and no legal claim can be made for any damage caused by using the content of this site. The G.B. Pant University of Agriculture and Technology reserves the right to change the information published on this site at any point of time without prior or further notification.
For best view, kindly use Google Chrome version 35+, Firefox version 31+, IE version 10+, Safari 7+